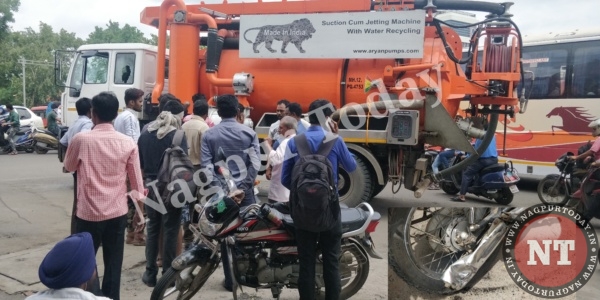 Nagpur: A 15 year old girl ended up losing her lower limb after she was hit by a truck as Ashok Square on Saturday afternoon. The girl was accompanied with her father who were heading home on motorcycle (Bajaj CT 100) when they came too close to the truck (MH/12/PQ/4753) around 1 pm.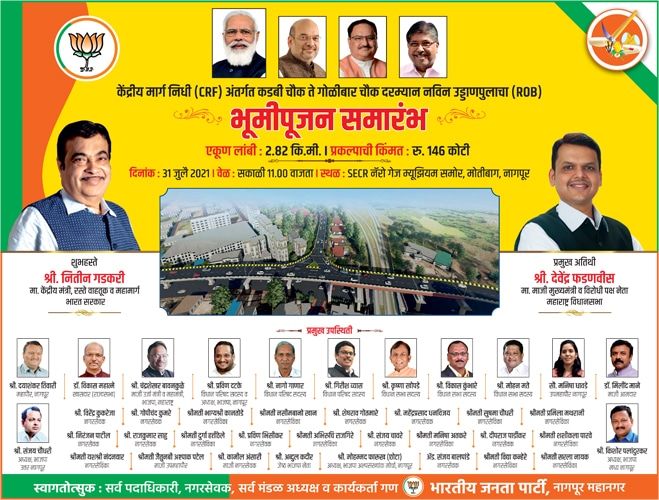 While her father suffered minor head injuries, 15 year old lost her foot in this incident. Subsequently, commuters first helped the duo and sent them to Government Medical College (GMC) and heated commuters later broke truck's glass.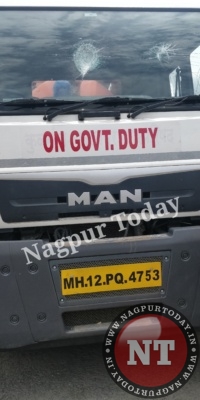 Following the accident, the Ashok Square was heavily cluttered with vehicles resulting into traffic jam. Ironically no traffic man was present at the square eventhough the accident happened in busy hours. Even the police officials reached the spot very late.
Later Nagpur Today correspondent who witnessed the incident called up Commissioner of Police K Venkatesham, DCP Traffic and DCP Zone 3. Following the call, the cops rushed to the spot.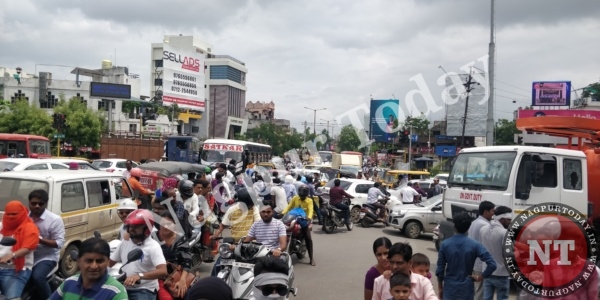 With the Monsoon session in the city, where police should be on their toes for security reasons. This incident shows casual approach of Nagpur Police.