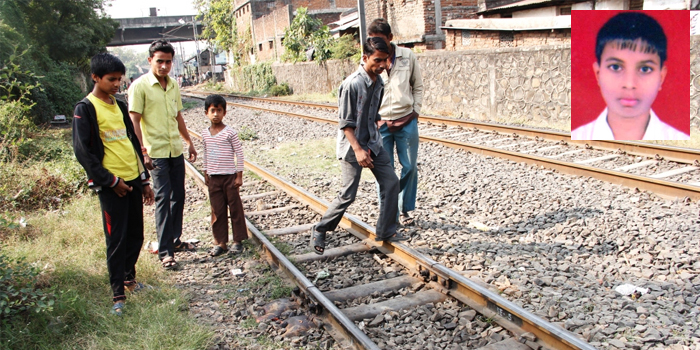 Nagpur News :
A 15-year-old boy, an alone son of his parents, was run over by a train while chasing a kite on the Chindwara-Nagpur narrow gauge railway route near Kumbharpura in Pachpaoli police station area on Sunday afternoon.
Kumbharpura resident, Nikhil Pathak, with his other neighbouring friends was chasing for a kite on the railway route. While the other friends noticed the train and move away, a standard tenth student Nikhil failed and was engrossed looking up the kite in the sky. His friends told that they even called aloud Nikhil to move side but he couldn't hear them and started running in the direction of the kite. Within minutes, Nikhil was run over the speeding passenger train, causing his death on the spot.
Before leaving home for chasing a kite, Nikhil told his father, Devanand, that he will be back in five minutes. "I was getting ready for a wedding at neighbouring house. He was waiting for me outside when he saw the kite and ran to get it. He left hurriedly to never return back," said Devanad, who works at District business education and training institute. Nikhil's mother, Sadhana, a homemaker, had gone to a relative's house when the incident took place. Nikhil was the only brother of siblings, Darshana (15) and Gauri. Pachpaoli police shifted Nikhil's body for autopsy at Mayo hospital and registered a case of an accidental death.
Concerned about the untoward incident and in a bid to avoid such mishap further, senior police inspector, Makkeshwar appealed teenagers, youths and children to be careful while chasing or flying a kite.