Nagpur.
The 138th birth anniversary of Late Rao Bahadur D. Laxminarayan was organized by Rashtrasanth Tukadoji Maharaj Nagpur University and Laxminarayan Institute of Technology at Gurunanak Bhavan on 13th Jan 2015 at 9.30 a.m. Hon'ble Vice Chancellor of R.T.M. Nagpur University Dr. Vinayak  Deshpande presided over the function. Shri. R. G. Krishnan,  Chief Technical Officer, Aditya Birla Group of Industries and an alumni of  L.I.T. – 1989 batch and Shri Vijay Singh, Director Operations, Dr. Reddy's Laboratories Pvt. Ltd., and alumni of L.I.T. – 1993 batch were on the dais as Chief Guest and Guest of Honour respectively. Dr. Ashok Gomashe, Registrar and Dr.M.K.Yenkie, Director – in- Charge L.I.T. shared the dais. Smt. Kumudtai Kamtikar, grand daughter-in-law and Shri Anantrao Kamtikar great grand son of late Rao bahdur D. Laxminarayan, Director B.C.U.D. Dr. Komawar, Dr. K. Bharati and other members of various bodies of the university, Dr. G.D. Nageshwar, former and present staff members of the institute and students were present in a large number.

Dr. Yenkie extended floral welcomed to the dignitaries on the dais and gave a brief report on the academic, research and development and social activities of the institute. The institute came into existence on 2nd August 1942 due to the munificent and purposeful donation of 35 lakhs by late Rao Bahadur  D. Laxminarayan  who believed in self sufficiency, knowledge creation and resource generation not for a selected few but for the cause of humanity in general. Late Raobahadur's vision, large heartedness and single-minded devotion to the cause of education has made him immortal. Today, the world acknowledges the fact that science and technology has been a major driver for global prosperity. He exhorted the students and faculty members to put in extra efforts to maintain the upswing.
The guest of honour Mr.Vijay Singh enlightened the gathering by addressing the key issues to be handled with a vision towards success in this era of competitive world. He also spoke on the importance of physical fitness and stress management to reach and manage top positions in any organization.  Chief Guest Mr. Krishnan urged the students to maintain quality in their area of education and research in order to have a wonderful walk into the vibrant future. He expressed that for survival and growth of any industry or organization emphasis must be given to safety, sustainability, environmental compatibility and productivity in a manner such that people are given priority over profit. Both the guests were nostalgic visiting the institute after more than two decades. On this occasion the ex-LITian of  B.Tech. 1989  batch had celebrated their silver Jubilee on 25th Dec 2014 in the institute and today they donated 255 chairs for the recreation hall, one U-table and chairs for group discussion room of Training and placement Division at LIT costing Rs. 4.5 Lakhs.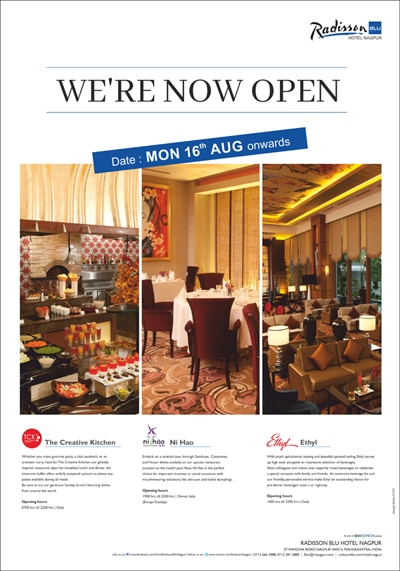 The Honourable Vice Chancellor in his speech applauded the academic activities, research and development going on in the institute and said that L.I.T. is always given first priority being a prominent engineering institute in the country. The RTM Nagpur University had a stall projecting the academic, research and developmental activities of the University during the recently concluded Indian Science Congress at Mumbai from 3-7th January 2015. The exhibits were highly appreciated by the visitors at the Science Congress. He stressed on the social responsibilities of academic institutes. The consultancy project given by the Govt. of Maharashtra through Chief Conservator of Forest, Gadchiroli to Laxminarayan Institue of Technology on utilisation and development of forest produce for converting them into value added products for the betterment and revenue generation for local people of Gadchiroli district along with other research projects ongoing in the University Departments were also displayed at the Indian National Science Congress. It received both applauds and appreciation from the experts and audience being a work that is going out of the lab to land for the benefit of underprivileged people.
To mark the celebrations of birth anniversary of Late Rao Bahadur D. Laxminarayan, a blood donation camp was organized by the students of L.I.T. on 12th January 2015 and around 106 students and staff donated the blood to the Blood Bank of Govt. Medical College, Nagpur . L.I.T. Integrated Students Self Actualizing Committee (ISSAC)  had also  organized a camp of collecting used clothes and various accessories to be donated to the orphanage. The birth anniversary function concluded by vote of thanks by Prof. Sunil Ghisad.

After the function an interactive session between the present students and the Chief Guest and Guest of Honour was held where they students discussed future challenges in their professional field. Thereafter, the guests had an interactive session with the students of Department of Pharmacy.