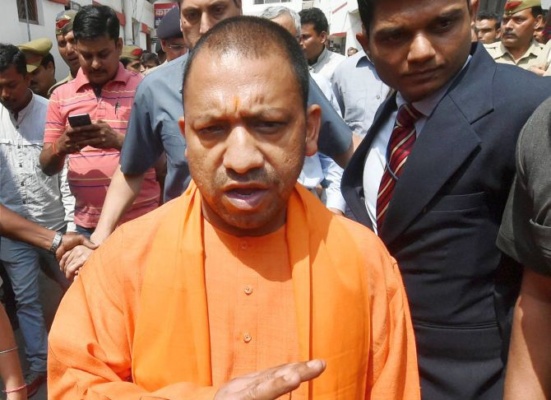 Lucknow: As many as 131 case in connection with the Muzaffarnagar riots of 2013, which had claimed more than 60 lives officially and rendered over 50,000 people homeless will be withdrawn. Yogi Adityanath government in Uttar Pradesh has initiated the process.
Adityanath government wants to withdraw 13 murder and 11 attempt to murder cases. The government had sought opinions of District Magistrate and Senior Superintendent of Police of Muzaffarnagar before initiating the move.
In the January 5 letter to the district magistrate, Special Secretary, Uttar Pradesh Department of Justice, Raj Singh has sought information on 13 points, including whether the cases could be withdrawn in public interest.
The cases were filed against UP minister Suresh Rana, former Union minister Sanjiv Balyan, MP Bhartendu Singh, MLA Umesh Malik and party leader Sadhvi Prachi.
Though the leaders were not named in the letter, file numbers pertaining to the cases against them were mentioned in it. The accused faced charges under various sections of the Indian Penal Code for violating prohibitory orders, deterring public servants from discharging their duties and wrongful restraint.
In the last week of August 2013, the accused had allegedly participated in a 'mahapanchayat' and incited violence through their speeches.
In 2016, the Lucknow bench of the Allahabad High Court had dismissed a public interest litigation petition seeking quashing of the report of justice (retd) Vishnu Sahai Commission on Muzaffarnagar communal riots of 2013 and a CBI probe into it.
The petition had sought a direction for quashing the report of the Commission that was appointed by previous Samajwadi Party government in Uttar Pradesh to inquire, investigate and report on the Muzaffarnagar communal riots.
The main ground of challenge was to the eligibility of Justice Vishnu Sahai, a retired Judge and former acting Chief Justice of the Allahabad high court, to chair the Commission due to the alleged disability under section 24(3) of Protection of Human Rights Act,1993.