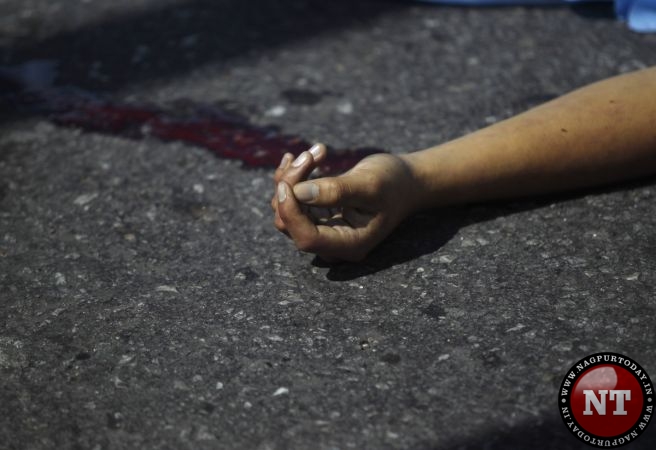 Nagpur: In a heartrending incident, a 13-year old boy was killed in front of eyes of his parents as the moped they were travelling in was rammed by rashly driven concrete mixer truck in MIDC area here on Friday night. Parents were also injured in the mishap. Driver of the killer truck has been arrested.
According to police, the complainant Yuvraj Yadavrao Barapatre (43), resident of Plot No. 92, Shriram Nagar, Wathoda, along with wife Sushma and son Tarunya alias Tejal (13), was going on their moped (MH-49/Q 9694) to attend vastupujan programme at Kumbhare's house in Wanadongri. Midway, when the Barapatre family near IC Square, Hingna Road, a recklessly driven concrete mixer truck (MH-40/AK 7226) rammed their moped with forceful impact. The impact left Yuvraj Barapatre and his wife Sushma with minor injuries but their son Tarunya alias Tejal suffered fatal injuries. He died on the spot in front of eyes of his helpless parents. On being informed, a team of MIDC police reached the spot and after completing preliminary investigation, sent Tejal's body to government hospital for post-mortem.
MIDC PSI Sayam, based on Yuvraj Barapatre's complaint, booked the truck driver Namdeo Rambhau Nandurkar (35), resident of Dhanoli, Tehsil Karanja, District Wardha, under Sections 279, 337, 338, 304(A) of the IPC read with Sections 134, 177 of Motor Vehicles Act and arrested him. Further probe is underway.