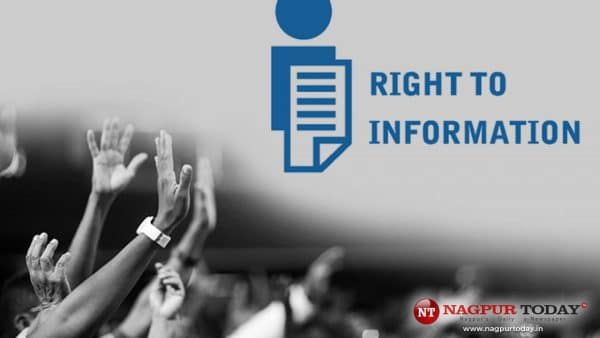 Nagpur: Of the total 493 prisoners released on parole from Nagpur Central Jail in the past 29 months, as many as 120 have jumped the parole and have gone absconding.
This has been revealed by the jail authorities in response to an application under Right to Information (RTI) Act filed by city-based activist Abhay Kolarkar. As per the information Kolarkar received from the prison administration recently, between January 1, 2020 and May 31, 2022, total 493 prisoners were released on parole. Of them, 373 returned to prison till May 31, 2022. However, 120 have jumped the parole. This period includes COVID-19 pandemic period also during which many prisoners were released on parole.
During the same period of 29 months, total 9,155 new prisoners were lodged in the Central Jail, and 8,461 were either released from prison or were out on bail. As on May 31, 2022, total 2,830 prisoners were lodged in Central Jail at Nagpur. These included the highest 991 undertrials, followed by 563 under judicial custody, 420 serving life imprisonment, 347 serving rigorous imprisonment, 162 MCOCA prisoners, 126 NDPS prisoners. Besides, 77 Naxalites are lodged in Central Jail, and four foreigners apart from prisoners in other categories.
During the period, which Kolarkar sought information for, 15 Central Jail inmates died. Kolarkar also received the information regarding expenditure incurred on the prisoners and revenue earned. Kolarkar got this and other information he sought through application under RTI Act, after much effort. He had first sought information from the Public Information Officer (PIO) of Central Jail, Nagpur, on November 19, 2021. On November 21, 2021, the PIO refused to provide information sought, citing the reason that the application should be related to only one subject matter and that the application should not have more than 150 words.
Not satisfied with this, Kolarkar then filed an appeal with the first Appellate Officer on November 24, 2021. However, according to Kolarkar, as he did not receive any response regarding hearing on the appeal filed by him, he filed an appeal with the State Information Commission(SIC), Nagpur Bench, on January 3, 2022."Central Jail authorities avoided the first appeal process and violated the RTI Act provisions," he alleged.
In response, R P Jadhav, First Appellate Officer and Deputy Secretary of SIC Nagpur Bench, wrote to the First Appellate Officer and Superintendent of Central Jail, on May 27, 2022, and sought a report on hearing on Kolarkar's appeal application. Finally, on June 4, 2022, the Central Jail Superintendent conducted a hearing and ruled in favour of Kolarkar. Accordingly, the information sought by Kolarkar was provided to him.