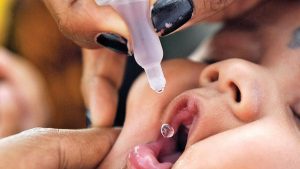 In a shocking case of sheer negligence,12childrentookillafterthey we read ministered sanitiser instead of pulse polio dose at Kapsi-Kopr i vaccination centre under Bhambor a Primary Heath Centre in Ghatanji tehsil on Sunday. The ailing kids have been identified as Girish Gedam, Yogishree Meshram, Ansh Meshram, Harsh Meshram, Bhavana Arke, Vedant Meshram,RadhikaMeshram,Prachi Meshram, Mahi Meshram, Tanuj Meshram,NishaMeshramandAshta Meshram.
As the kids started vomitting and had stomachache couple of hours after getting the pulse polio dose , the worried parents immediately rushed to hospital. After the reason behind their illness was clear, they were rushed to Yasantrao Naik Government Medical Hosptial.
Later, District Collector M Devendra Singh reached the hospital at midnight and inquired about the health of kids . It is gathered that Community Health Officer, ASHA workers and angangwadi sevikas were present on the immunisation day.
Initially, the health workers allegedly administered sanitiser to kids unknowingly. They later gave them polio dose after they realised their mistake. The health workers allegedly tried to conceal this fact,but the mistake came to fore as kids took ill and the news spread in the area. Dr Shrikrishna Panchal, Zilla ParishadCEO, is conductingfurther investigation