Nagpur News:
A national Integration Camp of National Cadet Corps commenced at Hyderabad House in Nagpur from 21 Jul 14. This 12 day long camp is a national level camp with 600 cadets from 16 NCC directorates of the country will culminate on 01 August 2014. The boy and girl cadets from senior as well as junior streams are accommodated in MLA Hostel and Hyderabad House highlighting the main aspects of harmonious living in a group imbibing aspects of all cultures.
The cadets will be trained on aspects of military training upholding the motto of Unity & Discipline for the National Cadet Corps. Various Inter-Directorate competitions like National Integration Awareness Presentations, Debate, Cultural Show including Group Songs and Group Dances will be keenly contested. The cadets from diverse regions of the country will compete for the Best Directorate Award at the end of the camp. Blood Donation Camp was also organized during the camp on 25 Jul 2014.
 Apart from the competitions, the participating cadets will be exposed to aspects of military training in form of drill and group living concepts maintaining highest standards of Hygiene & Sanitation in adverse weather conditions. The cadets will also get an opportunity to develop their personality, learn about Disaster Management, Fire Fighting through lectures and demonstrations by experts in the field.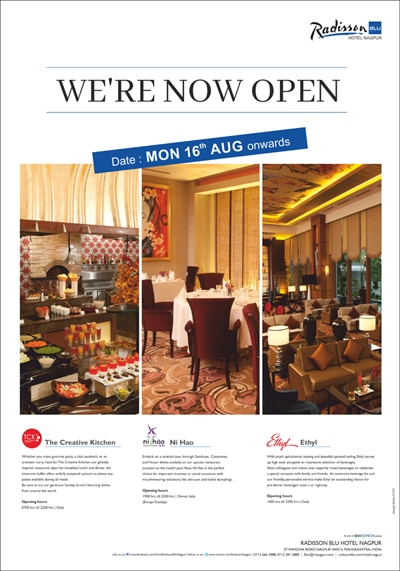 The cadets will also get an opportunity to visit places of historical and tourist importance around Nagpur which includes Dragon Temple, Deekshabhoomi, stupa, Raman Science Park. They will also be taken for taken for motivational visits to all military units around Nagpur at Kamptee Military Station and Sonegaon.
 NCC Group Nagpur has been selected to hold the National Integration Camp on behalf of NCC Directorate Maharashtra. The NCC Group located at Yuvashakti Bhavan on Telengkhedi Road, Civil Lines is commanded by Gp Capt Lalit Kumar Jain as the Group Commander. The main task of conducting the camp is entrusted to the motivated team of 2 Maharashtra Air squadron NCC headed by Wg Cdr MS Choudhary.