11-yr-old boy drowned in pit in Isasani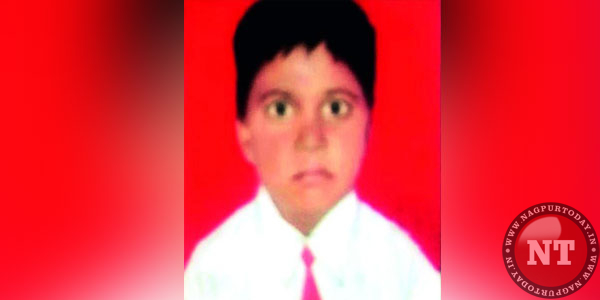 Nagpur : In a tragic incident, an 11-year-old boy lost his life after he fell into a pit and drowned in its waters. The incident occurred on Saturday noon at Madhav Nagar in Isasani area under MIDC police station.
The deceased has been identified as Abhishek Ashok Kale, a resident of ward number 6 in Isasani Hingna. Abhishek was studying in seventh standard at Zilla Parishad's higher secondary school at Isasani.
On Saturday, he returned from the school and soon left the home to play with friends. When he didn't return till late evening, his parents started searching him. Meanwhile, his mother Rajkanya Kale registred a missing person's report at MIDC police station.
Abhishek's family members and neighbors continued the search on Sunday also. On Sunday evening they learnt about a floating body in a pit that was reportedly dug for constructing a swimming pool. The family members rushed to the spot and to their shock found the body as that of Abhishek.
On getting information, police reached the spot and sent the body for post-mortem at Government Medical College in Nagpur.
Uncertainty over reason of death
The pit, in which Abhishek fell and died, has been dug for constructing a swimming pool. It is filled with rainwater. Nobody knows as how Abhishek fell into the pit. Since his clothes were recovered from near the pit, it was assumed that he might have went into the pit for swimming. However, his family claimed that he couldn't have dared to swim alone. There is no security arrangements near the pit. Police have yet not established the reason of Abhishek's death.