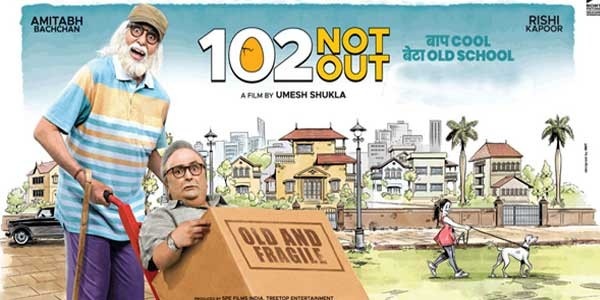 Umesh Shukla, who made his directorial debut with OMG Oh My God starring Akshay Kumar and Paresh Rawal, teamed up with Amitabh Bachchan and Rishi Kapoor for 102 Not Out and the film, which brought two senior actors together on the silver screen after more than two decades, released today. But is the film worth a watch? Let's find out…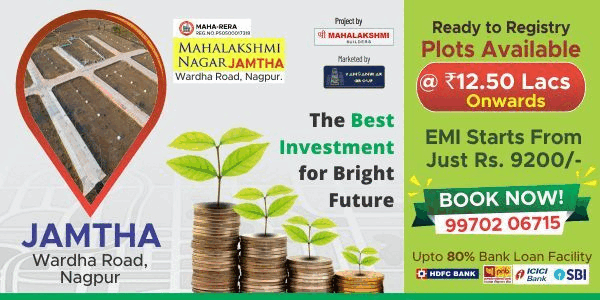 The film revolves around 102-year-old Dattatray Vakharia (Amitabh Bachchan), who wants to send his dour son Babulal (Rishi Kapoor) to the old age home because he is too 'boring' and causes stress to Dattatray, who wants to avoid stress at all cost to live longer.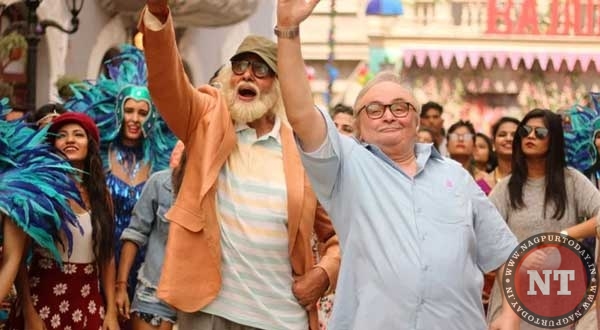 When Babulal objects to this, Dattatray announces a list of tasks for Babulal, which he needs to perform in order to stay in the house and not be sent to the old age home. What are these tasks? Will Babulal complete them or will be sent to the old age home?
Amitabh and Rishi, who have shared screen space in many films in the past, have teamed up after 27 years and the duo seem to be having a great time. Despite the fact that their Gujarati accent appears and disappears at will, it is fun to watch these two veterans on the screen. Jimit Trivedi, who plays Dattatray's loyal sidekick Dhiru, lends able support to the two veterans.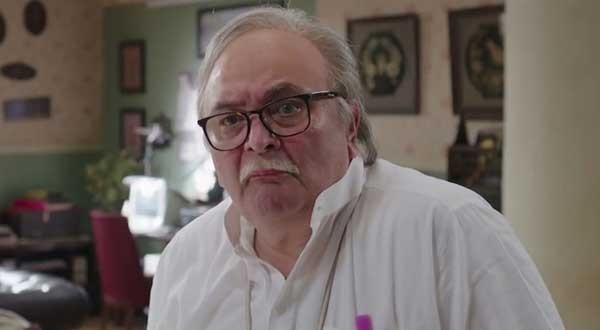 As for the story, it cannot be denied that the film has its moments… the performances are decent, the writing is effective and the concept is novel. The film does make you laugh in its funny moments and brings a lump to your throat in the dramatic scenes. However, there is a flip side to the movie too…
What starts as an interesting tale about a father sending his son to the old-age home, soon turns into a predictable fare about ungrateful kids staying abroad and the plight of old parents who do everything for their kids and get nothing in return. Unlike OMG, which was entertaining and intriguing till the last scene, 102 Not Out turns out to be somewhat predictable and clichéd in the second half.
What may work for the film is that it is a wholesome family fare sans any item numbers or crude humour or violence… so, if you are looking for a film to be seen with your family, 102 Not Out should not disappoint you.