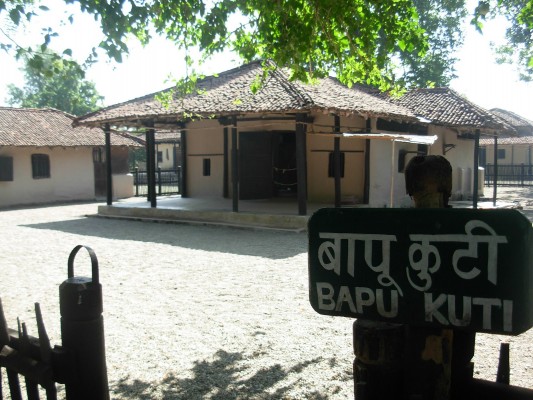 Nagpur News: Sewagram Ashram in the district of Wardha near Nagpur, where the Father of our Nation- Mahatma Gandhi lived for six years after the Dandi March, will soon turn into a centre of tourist attraction. A whopping Rs. 62 crores has been estimated to be spent of the development of a 'Gandhi For Tomorrow' theme park. The theme park will demonstrate how 'Bapu' was not against, but in favour of technology. The main attraction of the Gandhi For Tomorrow theme park will be an international conference centre which will require a budget of Rs. 95 crore for its creation.
This memorial is being erected in honour of Bapu's arrival in Sewagram 75 years ago. The district administration has acquired a land of 10 acres for this theme park while the government of Maharashtra has already decided to allot Rs.1.2 crore for this project in the budget fund. The state government is set to spend Rs. 537 crore in the development of Sewagram in Paunar, the growth of Wardha and other projects. Paunar is well known as the place where Vinoba Bhave started the Bhoodan Andolan. 'Heritage Walk', located on the road where Mahatma Gandhi carried out the Dandi March, will be remodelled, along with 27 other places. The conference centre will include a board room, a hostel and a learning centre for those interested in Gandhian Thought. The art, culture and technologies that were of Mahatma Gandhi's interest will also be developed. Another scheme- a four lane 'Ahimsa-Marg' from Nagpur-Wardha Road to Sewargram has also been planned.
The Sewagram Ashram itself will not undergo any changes. Only the land around it will be used for development of world class facilities.