​Nagpur: Prayers, qurbani and family get-together mark Eid-ul-Adha celebrations in Muslim homes. Known for its culinary skills, the community also opens its doors to non-Muslims friends on this day and welcomes them to a feast to which many look forward to throughout the year.
More than 150 guests will be present on the lawns of Rangoonwala family to enjoy a feast prepared by the women of the house. "Ours is a joint family, so each member invites their friends and associates," says Amir, an entrepreneur.
The Rangoonwala family gives a qurbani of around 25 goats in the morning. "Three portions are made of the meat of which one is given to the poor, another to relatives and only one is kept for the family," says Amir.
The family prepares nearly 50kg of mutton korma and double the amount of biryani along with other items like kebab and sweet dishes for the guest. "There is special thrust on the sweets and delicacies like pineapple jalebi are prepared," adds Amir.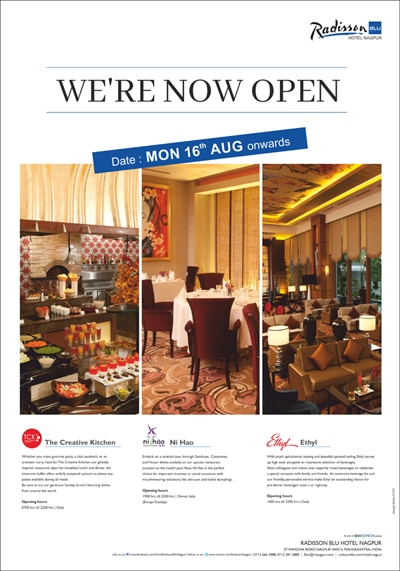 A rich repast is enjoyed by 100 family members of Rimsha Batul at her residence in Palloti Nagar. "Our entire khandaan is in Nagpur and everybody gathers at our place for the meal," she says.
A dastarkhan is laid out in the living and dining room and also the veranda of Batul's house. "Everyone sits on the ground and the dishes are placed in the centre. At a time, at least 40 people eat. Men eat first and women later after attending to them," she says and adds that shami kebabs prepared by her mother are a delicacy as she has a special recipe for it.
At Uzma Firdaus's home, her husband's four brothers and their families come together to enjoy the meal. It all starts in the morning when the men visit the Eidgah to offer prayers. "When they return, the qurbani is performed. We prepare a meal for around 30 persons. Kaleji-gurdey ka korma is a must," she explains.
Uzma, who remains a vegetarian during this period says that she prepares biryani, kebab and also a few vegetarian dishes like chola for herself.
Looking forward to savouring the delicacies at his friend's home on Eid is Kaustubh Ulhe, who describes the Eid feast to be beyond religion. "It is around this time that I am most grateful for my friendship with Amir. The food cooked at his place is out of this world and nowhere in the city or region can I hope to taste such authentically prepared Mughlai food," he says.