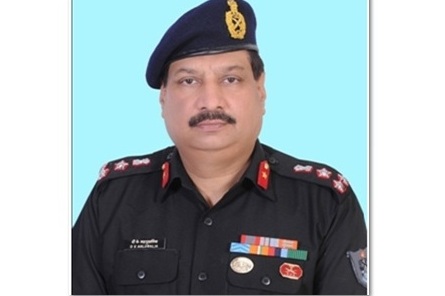 Nagpur News:
The status of the Institute of Military Law, based at Kamptee Cantonment, Nagpur has been upgraded with the post of commandant changed to that of a Brigadier from colonel.
The Institute of Military law, is now a Category "A" establishment of Indian Army, situated at Kamptee. The institute has earned fame to its name as an Institute dedicated in imparting training on Military and allied laws to the officers of Indian Army, Navy, Air Force, as well as to the officers of Indian Para Military Forces and the officers from foreign countries including Bangaladesh, Botswana, USA etc.
The appointment of commandant of IML has been upgraded and it shall now be commanded by an officer of the Rank of Brigadier. This news has lead to an atmosphere of festivity at the institute, as it was a much awaited event. Commandant, Institute of Military law, Brig D K Ahluwalia who assumed the command of IML with effect from 20 Dec 2012, was approved for promotion to the next rank and picked up the rank of Brigadier on 21 July 2013. Brig D K Ahluwalia was commissioned directly in the Judge Advocate General's Department of the Indian Army in year 1986 and has played a key role in fair administration of justice at different levels in the armed forces The officer has been awarded six Commendation Cards by Army Commanders, two Commendation Cards by Vice-Chief of Army Staff and one by Chief of Army Staff in his over 26 years of distinguished service in the Judge Advocate General Department.