Nagpur: Zomato – online food ordering application has caught the eye of storm following a nightmarish experience of its Gold members at one of the its Gold partner restaurants – Moksha Bukhara, located near Rani Jhansi square in Sitabuldi. The gold members, who are lured into the privilege of one food or one drink free on every single order at their gold partner restaurants, were shocked to see a highly priced menu at the same restaurant they would visit regularly. Later it turned out that Moksha and Bukhara have been considered as different restaurants, despite being run in a single hall, partitioned by just a wall.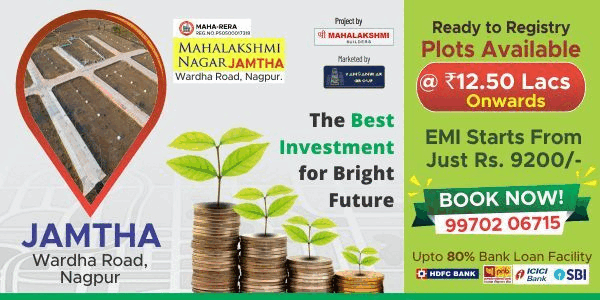 While Moksha serves regular menu, Bukhara, which is allegedly Zomato's gold parter restaurant offers menu at the prices almost double than that in Moksha's menu. This created a lot of confusion among the gold members who were shocked to know for the first time, that the restaurant whey they have been patrons, serves two menus in the garb of two separate restaurants. While Zomato has only partnered with Bukhara, for which highly priced menu exist, Moksha was left apart.
Sources revealed that Zomato has smartly partnered with such restaurants only which are being run under two names and offer two different prices. And the catch -the highly prices restaurants have been roped in as its gold partner. This way, both Zomato and its gold partner restaurants are tricking customers into paying double price in the name of giving the offer.
"It simply means – double the price first and offer 50% discount on it. This one plus one free offer is exactly the same," alleged Vinod Agrawal a Zomato gold member (membership id 566392), who along with another gold member Saurabh Agrawal had visited Moksha Bukhara on August 29.
As these gold members of Zomato were required to unlock the application at the time of sit-in, both Vinod and Saurabh used their membership to avail the offer on a small drinks which usually cost them Rs 175 each. The menu before them also read the same price. But the moment they unlocked Zomato membership they were handed over a different menu which takes the price of same brand and quantity of drink almost double at Rs 300.
Similarly a large peg of that drink which could have been bought for Rs 350 from Moksha menu, is charged at Rs 600 a peg for a separate menu made for Bukhara. This left both the members shocked and cheated. Little did they know that the catch here was that Zomato has not partnered with Moksha and tied up with Bukhara which offers this double price. Interestingly, the bill which they received have the names of both the restaurants there.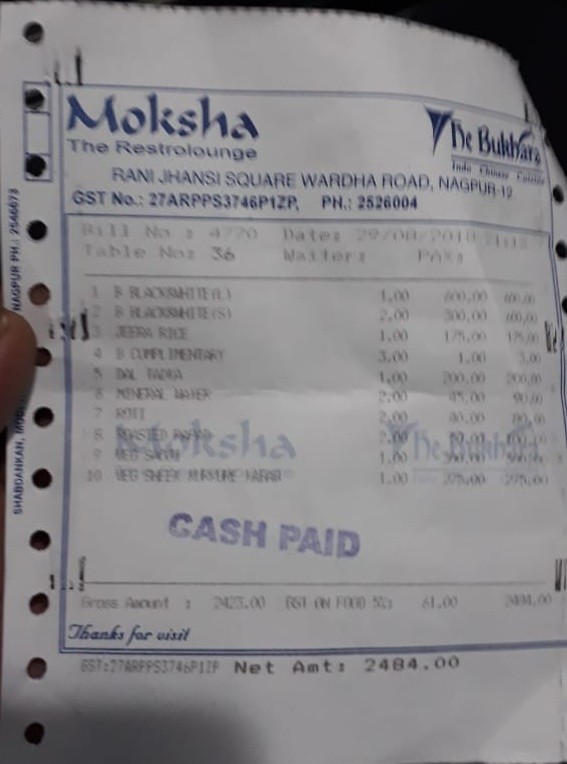 Zomato has recently opened gold membership for its users who can avail 1+1 offer on food or drink at any of its gold partner restaurants in the city. The offer holds only for single order of food or two servings of drinks, at one time and one place in a single day. It has been offering membership for 6 months, 12 months and 24 months at the price of Rs 750, Rs 1000 and Rs 1200, respectively.
Talking to Nagpur Today, Vinod Agrawal said, "This is a big ploy to cheat the users. Zomato could have partnered with Moksha which has low priced menu at the same premises. I have also learnt from one of my friends who happens to be an owner of one of the restaurants, that Zomato has been practising this as its business strategy. Even Zomato has allegedly told many of the restaurants to keep two menus if they have two different restaurants (read names) in their premises."
Saurabh Agrawal, who also faced the similar situation at Moksha Bukhara said that when they argued over double the difference in prices at same place, even if both are different entities, the restro manager simply said that this is the only menu (highly priced) we offer to Zomato gold partners.
Later when Vinod Agrawal called up at Zomato to seek help, they allegedly spoke to the restaurant manager and assured Agrawal that they would be charged as per the regular menu only. Despite assurance, the duo received the bill as per the doubly priced drinks. "Though we got the offer but we ended up paying the price of two drinks for one drink. That way there is no use of offer."
Vinod Agrawal also presented the audio clip of his conversation with Zomato clip, a copy of which is with Nagpur Today.
Listen to the audio clip here….
When Nagpur Today contacted Zomato's head office, its official spokesperson came up with a written reply saying, "This allegation is ill founded. Zomato Gold has made eating out more affordable for consumers and at the same time is improving utilisation for our restaurant partners."
The spokesperson further added, "Moksha the Restro Lounge – is not a Zomato Gold Partner. The Bukhara (which is owned by the same proprietors) – is a Zomato Gold Partner restaurant."
"This customer has unlocked the offer for Bukhara, then how come he would get the rates offered at Moksha," countered one of Zomato's executive in a telephonic conversation with NT. However she failed to specify as to why they had partnered the restaurants which can give impression about two restaurants, which can easily trick the customers.
Zomato's spokesperson also shared the two different menus of Moksha and Bukhara, being run a similar prices.