Addressing a press conference on Wednesday, Brijesh Dixit, managing director of Nagpur Metro Rail Corporation Limited (NMRCL), said that RITES had been asked to do a feasibility study by the agency. "It submitted the report about fifteen days ago. We have sent the report to National Highways Authority of India (NHAI) for further action," he said.
The tunnel was necessitated as the Kamptee Road stretch up to Kadbi Square is very narrow. NHAI wants to widen the road but there is no scope for doing it. NMRCL is constructing the Metro Rail viaduct on this road, which will further constrict it. Gadkari wanted Metro Rail to go underground but this was found to be a costlier option.
A NHAI official said that RITES had only done a technical feasibility study. "We will now talk to stakeholders under whose land the tunnel is going to pass. They include Ministry of Defense and churches bodies. We may need nod from heritage committee because it will pass under Kasturchand Park. When this stage is cleared we will do a cost-benefit analysis. All the reports will be then sent to union ministry of roads and surface transport for funding," he added.
Gadkari being the surface transport minister there is little doubt that the proposal will be cleared.
Replying to a query, Dixit said that NMRCL had been only asked by Gadkari to study the feasibility of the structure. "It is up to the minister to finalize the agency for constructing it. We are honoured that he has asked us to construct two double decker flyovers," the MD said.
Meanwhile, construction of the Wardha Road double decker flyover is going ahead at full pace. NMRCL is erecting several piers simultaneously. The construction of the Manish Nagar spur however, is awaiting railway clearance. The divisional railway manager (DRM) of Central Railway has cleared it and sent it to the head office in Mumbai. NMRCL is evaluating the tender for this section. The cost is expected to be about Rs80 crore. Work on the Kamptee Road double decker flyover will begin along with Metro Rail viaduct work on this stretch.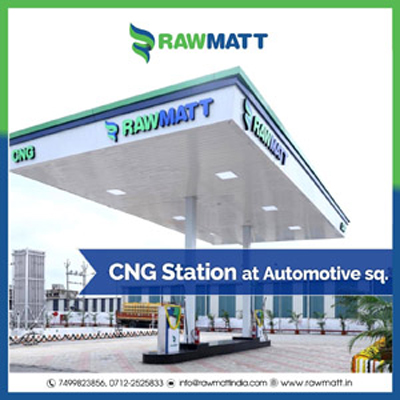 Nagpur: The 2.2 km long tunnel from Zero Mile to Kadbi Square on Kamptee road here, has finally cleared its way to become a reality. After a thorough study consultant for Nagpur Metro Rail, RITES, has cleared the project. The tunnel will be one of its kind in Nagpur with the road on top and then metro rail track over it. The project is said to incur the cost of about Rs 680 crore. The tunnel is being built on the insistence of union transport minister Nitin Gadkari.