Nagpur: Chief Minister Devendra Fadnavis on Saturday said that youths belonging to minority communities are being encouraged for education and his government is committed to stand behind them determinedly. "Apart from education, benefits of various schemes are reaching youths of minority communities," Fadnavis said.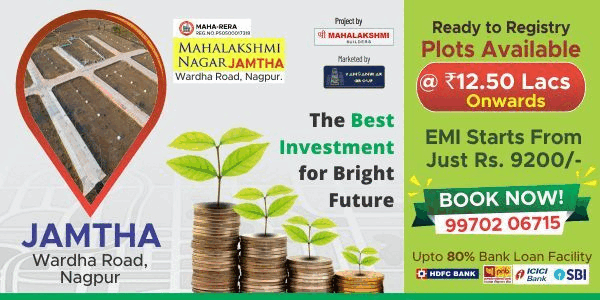 Fadnavis was speaking at one-day international seminar on the topic "Sufism, Manavata aani Muslim Samudayache Rashtranirmiiti Madhye Yogdan" (Sufism, Humanity and Muslim Community's contribution in nation building) organised at Hotel Oriental Tayyabah in city. Union Ministers Nitin Gadkari, Hansraj Ahir and Sayyed Fazlullah Chisti, Sayyed Azimuddin Rizvi, Moulana Imran Mazhar Barkati, Sharif Sheikh, Afzal Mittha, Sayyed Imran Hussain, Nisar Siddiqi, Mohd Tanvir, Ahmed Sharif Khan and office-bearers of Manzana Falaiya were present.
The Chief Minister further said, "Sufi saints spread the message of humanity and love all over the world. They showed path to the world. Sufi saints brought reforms in the lives many. We should take inspiration from this noble deeds of Sufi saints. Due to the message of Sufi saints, people of different thinking came together. The foundation of peace was laid by this Sufi tradition only. This tradition needs to be taken forward.
Personality of Aala Hazrat Imam Raza was multifaceted. He was treasure of knowledge. Aala Hazrat Imam Raza won hearts of people with his knowledge. Now, development of needy and deprives is need of the hour. Fruits of various schemes are being taken to the doors of minority communities. 17 hostels have been constructed for students of minority communities in the past four years.
A fund of Rs 100 crore has been provided for scholarships. College fees of students of minority communities are being remitted by State Government. Youths belonging to minority communities are being encouraged for education," Fadnavis stated.
In his address, Sayyed Fazlullah Chisti said that exchange of knowledge among different communities is necessary. The strong foundation of the nation can only be built on the foundation of sanskars. The tradition of Sufi saints is all about message of peace and love. The seminar on this tradition will definitely help in uniting people of different societies, he asserted.