Youth Congress delegation visits Bhante in Care Hospital, wishes him speedy recovery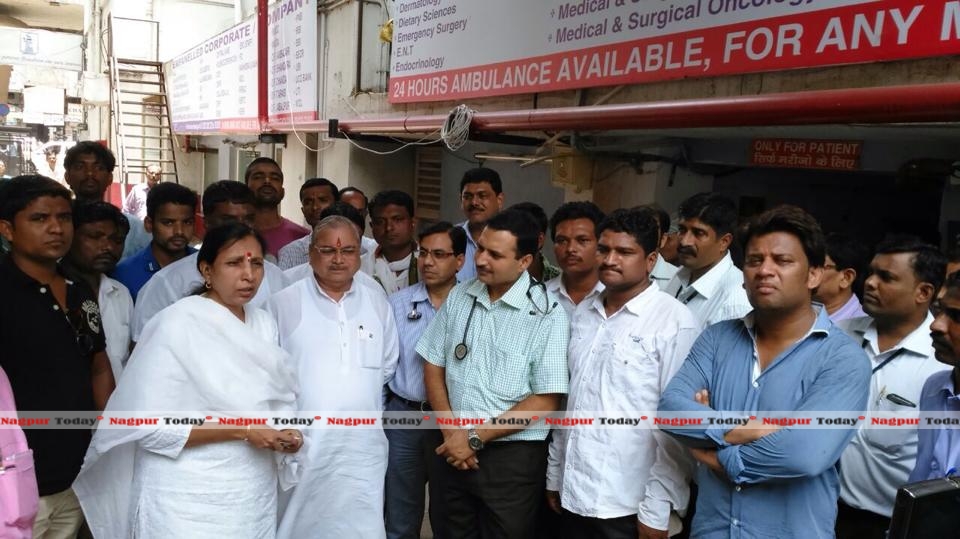 Nagpur News: A delegation of Nagpur City Youth Congress on Friday visited Care Hospital, Dhantoli to enquire health condition of Bhadant Arya Nagarjun Surai Sasai who has been admitted to the hospital. The unit President Bunty Shelke wished speedy recovery of Bhadant as the society needs him. Similarly, the delegation visited the sacred Deekshabhoomi and offered "Tatha Gatachya Charani" prayer at the place under the guidance of Bhante Vidyanand for well being Bhadant Arya Nagarjun Surai Sasai.
Others who were present on the occasion include MPYC Secretary Andaj Waghmare, Rakesh Nikose, Santosh Lonare, Nilesh Chandrikapure, Rohit Khairwar, Ronald Jerom, Swapnil Bawankar, Vishal Sakhre, Anand Tiwari, Azhar Sheikh, Umar Shahin, Amit Fulzele, Suraj Choukikar, Nandini Jajbele, Prakash Lonare, Viju Chauhan, Pankaj Wankhede, Rajat Humne, Sarpamitra Swapnil Dongre, Chetan Ganvir, Sanghpal Gharde, Krunal Patil, Sushil Moon, and others.