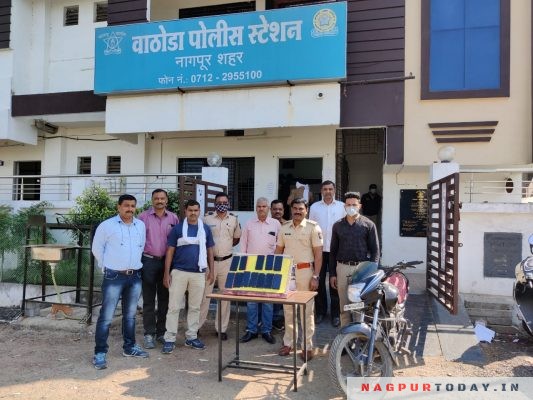 Nagpur: In a significant action against flourishing incidents of mobile theft, the D B Squad of Wathoda police has rounded up one Tipu alias Sultan Ashfaq Sheikh (20), a resident of Kalamna and detained a minor boy allegedly for mobile thefts and recovered 12 mobiles from them.
According to police sources, the DB Squad comprising PI Anil Tandsake, APIs Ramesh Nannaware, Battulaal Pande, Constables, Mangesh Tembhre, Atul Tikle and Pawan Sakarkar were on patrolling duty on Monday night when they found two youths in suspicious state.
Subsequently, cops surrounded them and sought explanation of roaming around at this time of hour. However, when the duo failed to provide any concrete answers, cops rounded them up at Wathoda police station.
During the interrogation, the duo revealed that they steal mobile phones. Based on which cops arrested the accused Sheikh and detained the minor boy under relevant Sections of the IPC. Further probe is underway.