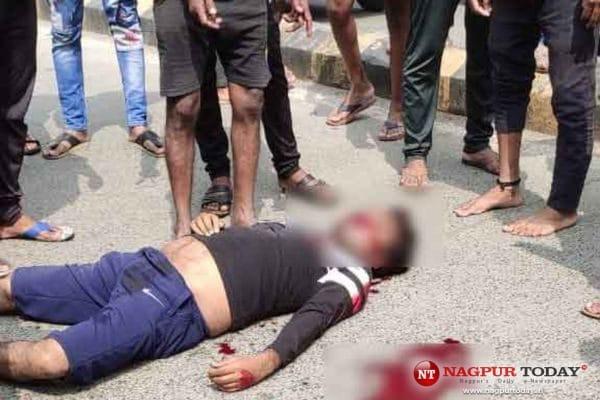 Nagpur: A 30-year old man was killed in a road accident near Trisharan Chowk in Ajni Police Station limits on Friday. Traffic at the square was thrown out of gear following the accident as a large number of onlookers gathered to the spot.
The deceased was identified as Suraj Lankesh Meshram (30), a resident of Abhay Nagar, Ajni.
According to police, Suraj was passing through Trisharan Chowk to Taj Fabrication Road on a motorcycle (MH-49/AV-3497) at 1.45 pm on Friday. A Bolero vehicle (MH-40/BG3560) came from behind and brushed past Suraj's motorcycle.
As a result, Suraj lost control over his bike and fell on the road. He came under the rear wheels of the Bolero and sustained grievous head injuries. On being informed, Ajni police rushed to the spot and took profusely bleeding Suraj to the hospital where doctors declared him dead.
A case under Sections 279, 304(A) of the IPC read with Sections 134, 177 and 184 of Motor Vehicle Act was registered by Ajni police against the unidentified Bolero driver.