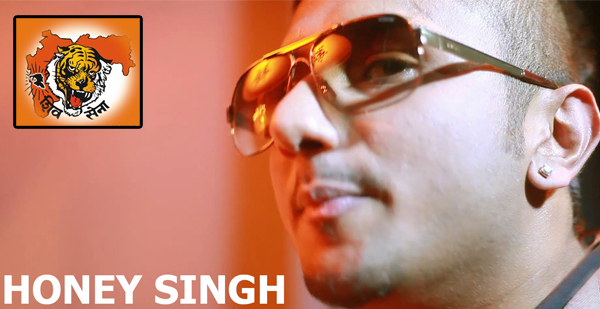 Nagpur News.
The controversial rapper ala pop singer Yo Yo Honey Singh's scheduled show in Nagpur has been caught under troubled waters. The cultural cops held cudgels against the event to be organized on August 10 at Mankapur Indoor Stadium here. The lyrics and presentation embedded in Honey Singh's numbers played the bone of contention once again. Recently, Honey Singh drew flak nationwide owing to the use of objectionable words in his songs. The protest against the show was apparent as Shiv Sena burnt the effigy of Honey Singh at Panchsheel Square on Saturday. The party's Nagpur city vice-president Karan Tuli led the protest and announced to aggravate it further.
Tuli told Nagpur Today that the party's delegation would meet city police commissioner KK Pathak on Monday and apprise him of the sensitivity concerning the event. The party has decided to lodge FIRs against Honey Singh in various police stations in the city. Sources informed that given the intensity of the protest the police chief could consider the objections by Shiv Sena.
Tuli warned that if they would not be responded in positive tone then they would chalk out further strategy in this regard after discussing the issue with party's district president.
Meanwhile, the Sikh community has also raised their objections over the show. Sarabjit Singh Bhatia of Gurunanak Darbar Committee and Panju Totwani of Yuwa Kranti Manch viewed that Honey Singh's songs reflect disrespect towards women and trigger the crime against fairer sex in the society. They staunchly opposed the show and firmed on the view that permission to such an event should not be given under any situation. They too have submitted the memorandum to police chief in this regard. Concerned officials have assured them of legal action.The organizations have warned of stern agitation if their demand is not met with.
Is it Publicity Stunt?
If sources are to be believed the organizers have smartly played the promotional trick and deliberately created a wave of opposition against the event in order to gather sufficient air. Taking 'more the controversy, more the popularity' formula into account the organizers themselves are said to be adding fuel to the fire.