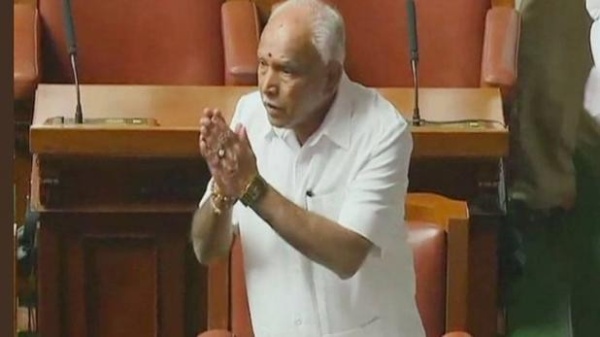 Bengaluru: The reign of BS Yedyurappa is over as he tendered his resignation in the Karnataka assembly ahead of the floor test.
Saying he was not greedy for power, Yeddyurappa said he quit and said that he will work hard to ensure that BJP wins 28 of the 28 seats in the 2019 Lok Sabha elections.
The floor test was always going to be tricky for Yeddyurappa to win as the BJP only had 104 seats, followed by the Congress with 78, Janata Dal-Secular with 37 and three seats have gone to others in the 224-member assembly where elections were held for 222 seats.