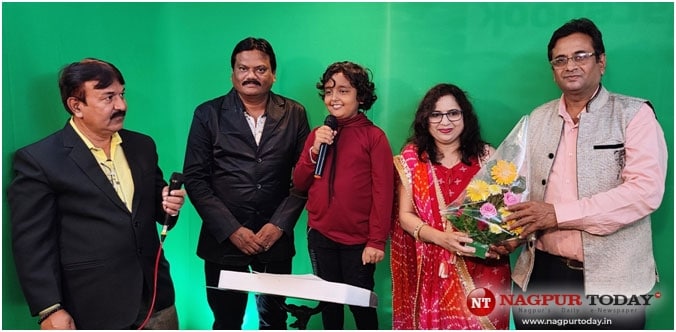 Annjali K Dabrase Nagpur has arranged "Hits of Golden Era 50s to 90s …Yaadkiyadilnekaha ho tum …….. " A tribute to legendary singers by online musical concert.In the lock down period , Anjali K presents Bollywood HungamaGp has given a musical feast to all viewers. . It is unique program planned by Anjali K presents Bollywood HungamaGp for journey of sweet Songs. Program takes place on 24th Nov 2021 with TitleYaadkiyadilnekaha ho tum ……. Dr. Sanjay Uttarwar who is a renowned as a Voice of Mukeshin Nagpur region was chief guest for event. Other guests are Vishal Naharkar(Versatile Singer),Little Super Star MoinKacchi. Program takes place live on fb from APS Studio.
AarryaDabrase, Riya Sayyam, Shubhangighubde, PratibhaRaut , Ratna Moon, Nikita Bearkar, SunitaRamteke, RamuRagde, Pankaj karwade, RanjitGhubde, DhirajGhichare, Satish Khare, Sanjay Chiragle, Kishore Kulsange, SagarChiragle, , SachinDafre , are singers who has performed during show. Anjali Dabrase is a versatile singer who perform songs of various singers with perfection. . Concept and organizer was Anjali Dabrase , and Anchor is Raju Vyas.
Soulful songs Ranggela re tere rang me…, Koi Roko Na Deewaneko, YadRahegaPyarkawoRangeenjamana…, Mana ho Tum Behadhasi…, Lakhon Hai Nigah me…, Bazigar ho Bazigar…, Mera Chand Muzeaayahainazar…, Dekhahaipahlibarsajankeaankho me pyar…, Zindgieksafarhausuhana…, DilbarDil se pyare.., Rote huwaatehai sab…, Jab ham jawnhonge…,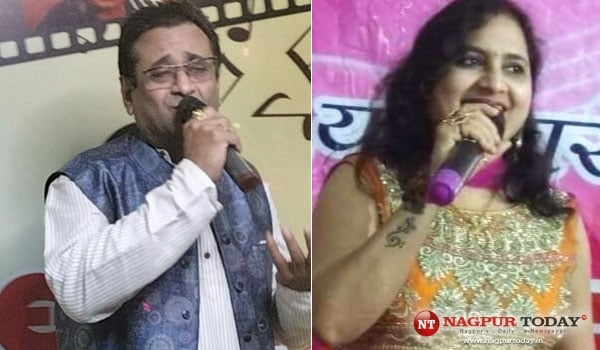 Aaotumhechandpelejaye…, Jindgipyarkageethai…, Aajkal paw jameen par…., Pal paldilke pass…, Jiye to jiyekaise…, Bekhudi me sanam…., BolRadhabolSangam…, , and many more songs were presented by Singers.
YadRahegaPyarKaWoRangeenJamana …., a master piece song from film Umar Quid (1975 ) Sung byDr Sanjay Uttarwar and Anjali received loud applaud from audience. Audience enters in the era of legendary singers LataMangeshkar and Mukesh Chandra Mathur.
Dr. Sanjay Uttarwaris having immense interest and liking to the field of music. He is associated with various social and cultural bodies of Nagpur. During program , Anjali Dabrase welcomeand felicitate Dr. S SUttarwar and and other guests and thank him for blessings for Gp. In reply Dr. Uttarwar highlight to achievement this gpand extend his best wishes to them.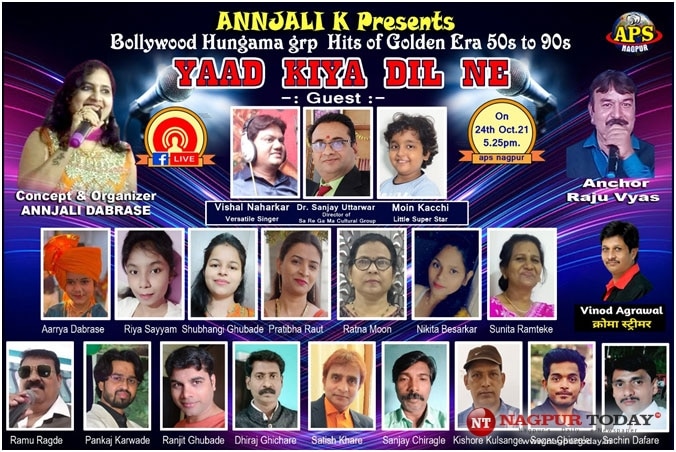 Organisers welcome all on line viewers for joining the program. Renowned people of Nagpurs musical world witness the program on line and extend their best wishes to Bollywood HungamaGroup .
Anchor Raju Vyas done his job nicely. He narrate various stories in connection with songs.
Viewers gave thanksto Anjali Dabrase for lovely organization and extend their good wishes for future of the them. Program comes to end at 9.00 pm and music lovers moves with euphoria of sweet songs.