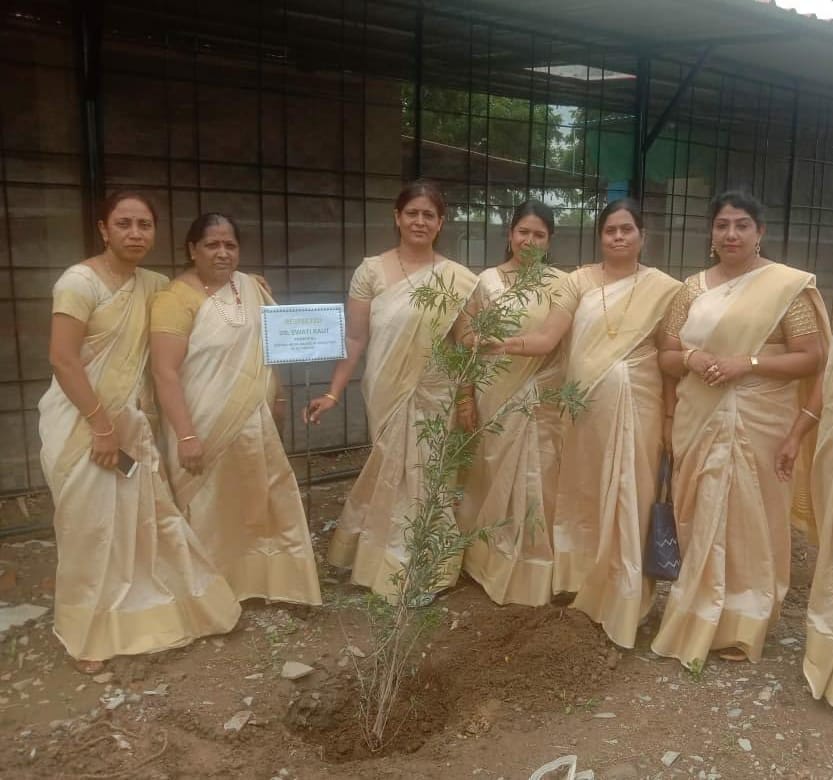 Nagpur: World Nature Conservation Day was celebrated at Women's College Of Education Gondhani Nagpur functioning under the aegis of Mehmuda Shikshan & Mahila Gramin Vikas Bahuddeshiya Sanstha.
The Chief guest of the programme was Dr. Swati Raut, Dr. Seema Chikhale & Principal Dr. Yasmin Siddqui.
The programme was started with tree plantation. The objective of the programme was to increase awareness about protecting the Natural resources that the Earth is bestowed with.
Dr. Swati Raut in her address highlighted that it is high time that oue present generation inculcates environment friendly habits to lead a green life style. She added, People should promise to alter their habits to help in saving natural resources, animals and trees on earth.
Dr. Yasmin Siddiqui in her speech said that on July 28 each year the World Nature Conservation Day was celebrated to acknowledge that a healthy environment is the foundation for a stable and healthy society.
Dr. Seema Chikhale in her speech said that the aim of today's program was to propagate awareness amongst our students and make them aware that Conservation of resources is an important role in saving the earth. Afterall, a small group of thoughtful, committed and responsible citizens can change the world.
The programme was compared by Prof. Rekha Kale and the Vote of thanks proposed by Prof. Durga Ingle.