Nagpur: On the occasion of World COPD day on November 16, 2016, Vidarbha Chest Association (VCA) with participation from Rotary Club Fort organized a COPD awareness camp at Gujarat Bhawan, Dhantoli from 10 am to 5 pm. The camp was actively attended by COPD patients in huge numbers.
The inaugural session was attended by President of VCA and Professor and Head of Pulmonary Medicine, NKPSIMS, Nagpur Dr. BO Tayade, Secretary of VCA and Director of Getwell Hospital, Nagpur Dr. Rajesh Swarnkar, Executive member of VCA and Consultant Pulmonologist Dr. Vikrant Deshmukh, executive member of VCA and Consultant Pulmonologist Dr. Aditya Parihar and Executive member of VCA and Assistant Professor, Pulmonary Medicine, GMC Dr. Gyanshankar Mishra.
The subsequent sessions saw leading chest physicians from Nagpur dedicating their services for the patient awareness camp. Joint secretary of VCA Dr. Nainesh Patel, Joint secretary of VCA Dr. Vivek Gupta, Treasurer of VCA Dr. Sumer Choudhary, and Executive Member of VCA Dr. Gautam Mohril, Executive member of VCA Dr. Anil Sontakke and Executive Member of VCA Dr. Akash Balki were among the consultant chest physicians from Nagpur who participated in the awareness sessions spread throughout the day.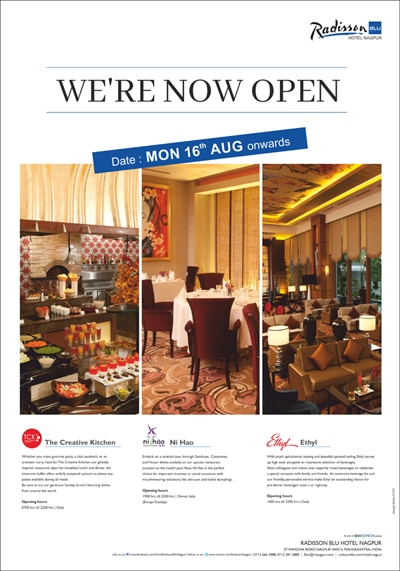 The highlights of the camp were interactive patient awareness sessions by leading chest physicians from across Nagpur. The patients whole heartedly availed the opportunity to interact with the faculties and get their queries on COPD answered by the experts in the field. Apart from this, all the patients were clinically evaluated and guided on an individual basis by the specialist doctors in the camp. Facility of free pulmonary function test was made available for the patients at the camp. Also a COPD exhibition was arranged for the patients and free COPD education booklets were distributed.
Dr. Gyanshankar Mishra and Dr. Aditya Parihar oversaw the organization and smooth conduct of the camp. VCA thanks the public for showing an overwhelming response to the camp.