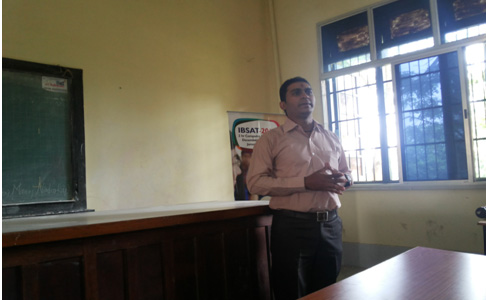 Nagpur News: Laxminarayan Institute of Technology in association with IBS Business School has organized a work shop on "Stress Management & Personality Development". The workshop was conducted by Manoj Nimburkar with his team of IBS which includes Ashish Shukla, Lalit Gunani, Monika Saraf and Anuja Shelke.
In the work shop various points were explained like How to recognize the Stress its symptoms and remedies. Stress management techniques. Detail information was given by experts.
Basic traits of Personality were demonstrated. How to define an individual according to personality, identity, ego & super ego was elaborated with the help of audio visual presentation.
Students from all branches of B.Tech. have participated in the work shop and get the benefits through the interactions with the experts.
Prof. T.B. Chahande Director LIT has expressed the satisfaction over the conduct of the event.
Prof. S.P.Ghisad, Dr. R. P. Ugwekar have co ordinated the work shop. Student volunteers Neha, Arjun, Ansari and group have taken efforts to make the work shop successful.
LIT management organizes such functions for the benefits of students in addition to Academic pursuit.