Nagpur.
The India Tourism Mumbai, Nagpur Residential Hotels Association (NRHA) and Save The Children India (NGO) jointly conducted a workshop to promote Safe and Honourable Tourism in popular tourist destinations in Maharashtra, wherein Nagpur hoteliers in large numbers participated.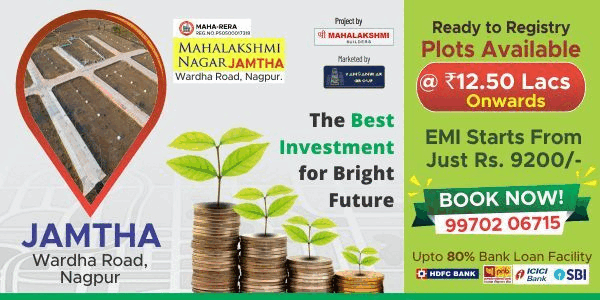 Deepali Masirkar, Deputy Commissioner of Police – Economic Offence Wing and Cyber Crime was chief guest and other members on the dais were Shobha Kumar, Assistant Director from Regional Directorate Tourism Mumbai, Adv Nandini Thakkar, Legal Head and Jyoti Nale, Project Head from Save The Children India, Prakash Trivedi – President and Tejinder Singh Renu – Secretary of NRHA.
Adv Nandini Thakkar brought to the knowledge of the gathering that in last couple of decades we have witnessed the India Tourism Industry experiencing a strong growth with coordinated Government campaigns to promote 'Incredible India'. On the other hand there have been some incidents of exploitation of women and children with the exploiters taking advantage of the hospitality industry which is an integral part of the tourism industry. These activities are not just associated with the popular tourist destinations but also in religious hubs. Nandini also informed about the Protection of Children against Sexual Offences Act 2012, which defines various types of sexual offences against children and provides penalties for such acts.
Jyoti Nale informed that members that with an aim to promote safe tourism, India Tourism, Mumbai (Ministry of Tourism, Government of India) has set out on increasing awareness of its Code of Conduct for Safe and Honourable Tourism, which deal with tourists' safety and safety of women and children in tourism which was unveiled by the Minister for Tourism in July, 2010.
Shobha Kumar updated the hoteliers that India's Code of Conduct for Safe and Honourable Tourism was developed by the Ministry of Tourism in with PATA India Chapter, Save the Children – India, United Nations Office on Drugs & Crimes (UNODC) and Equitable Tourism Option (EQUATIONS) with a specific objective to encourage tourism activities to be undertaken with respect for basic rights like dignity, safety and freedom from exploitation of both tourist and local residents, aid the prevention of prostitution, sex tourism and forms of sexual exploitations in tourism, particularly in women and children and to enhance the prevention of forced or involuntary drug use, manipulated and incorrect information, cultural and social intolerance which could increase vulnerability to crime.
Chief Guest of the workshop DCP Deepali Masirkar in her address informed that the Crime Branch and the Anti Human Trafficking Unit has been actively cracking down places of exploitation in Nagpur. She also narrated few cases of women exploitation which were handled under her command and brought to the knowledge of the hoteliers that if any flesh trade is found in a hotel, such hotel's police licence can be suspended and owner booked under relevant provisions of CrPC. She also agreed to hold a joint meeting of police and hoteliers so that proper coordination is possible to curb this growing menace.
Tejinder Singh Renu, secretary of NRHA made aware the dignitaries that NRHA strongly condemn exploitation of children & women and never supports such activities. He assured the dignitaries that all our members are adequately sensitized on the subject and we shall ask our members to train our staff to safeguard our premises from any activity resulting in the violation of rights of women and children thereby promote "Safe and Honourable Tourism".
Prominently present in the meeting were NRHA Vice President Inderjeet Singh Baweja, Treasurer Santosh Gupta, Joint Secretaries Deepak Pandey & Vinod Joshi. NRHA members Tarun Motwani, Vijay Jaiswal, Vikram Trivedi, Deepak Khurana, Sanjay Agrawal, Nitin Trivedi, Afzal Mitha, Ajay Jaiswal & Murtuza Fidvi, Vijay Sawarkar, Rajkumar Jaiswal, Laxmikant Raghtate, Sudhir Jaiswal, Madhusudan Trivedi, Subhash Jaiswal, Manoj Shukla, Mohan Bundiwal, Vinod Chaurasia, Rajesh Killor, Chandrakant Chaurasia, Umesh Kathal, Hemant Selokar, Mayank Taunk, Rajendra Huda, Vasudeo Trivedi,  Dhiraj Mehta, Swapnil Warambhe, Ankit Dua, Milind Trivedi, Sagar Gupta, I. A. Khan, Nidhi Nair, Damodarlal Khinchi, Baldeo Pathade, Amit Mudliar, Arjun Jaiswal, Manoj Awchait, Abhishek Tiwari, Anand Awasthi, Pravin Adhau, Rajesh Sharma, Suddu Vaidya, Sharique Hafiz, Sanjay Mishra, J. S. Gupta, Shyam Mishra, Surya Prakash, Shahbaaz & others.