Nagpur  News.
Construction of new Government College of Engineering (GCoE) in Nagpur is likely to start soon. The GCoE, which got approval of the State Government in the month of March, 2014, may begin its Academic Session for 2015-16 initially from the premises of Government Polytechnic College, Nagpur, said Gulabrao Thakre, the Joint Director of Technical Education.
The GCoE, which is slated to come up on a 47-acre land at Mouza Wanjri, Khasra 50/1, 50/2 and 51 at a cost of Rs 89.39 crore, is awaiting the file clearance from Nagpur Improvement Trust(NIT).
In the initial stage, the GCoE will have branches like civil, mechanical, electrical, electronics, telecommunications and computer science with intake capacity of 300 seats. About 71 teachers and 122 support staff and employees and a Principal  have been approved  for CGoE, said  Gulabrao Thakre.  It may be recalled, Gulabrao Thakre, former RTMNU Pro-VC Maheshkumar  Yenkie  and State EGS Minister Nitin Raut had strongly demanded setting up of GCoE in Nagpur and had pursued the demand consistently with State Government.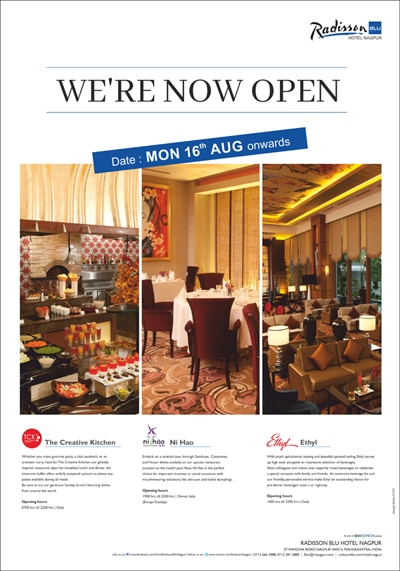 Nagpur University was left without a GCoE after one under it based in Chandrapur was shifted to Gondwana University in Gadchiroli. Before GCoE, Chandrapur, the RTMNU was having VNIT under its jurisdiction but it was granted deemed university status in 2002.
The demand for GCoE in Nagpur was long pending one. Gulabrao Thakre informed that concerted efforts were taken for GCoE in Nagpur and hoped that the work for the college may start from year 2015-16.
Nod for IIIT in Nagpur soon, Central Committee to visit city on July 25:
The land for proposed Indian Institute of Information and Technology (IIIT)  in Nagpur  has been finalized at Wanjri, Wardha Road . The Central Committee will be visiting the site on July 25, informed Jt Director,DTE, Dr. Gulabrao Thakre. The IIIT will be set up on Public Private Partnership(PPP) with Central funding 50 percent, State 25 percent and 25 PPP which  includes TCS and ADCC.