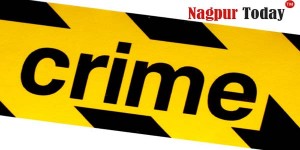 Nagpur News: A Star Bus travel proved costly for a woman as she was relieved of a cash of Rs 50,000 and two mobiles valued Rs 7,000. Collective bounty worth Rs 57,000.
According to police, the woman Sneha Rahul Dumer (29) along with her mother-in-law Rina Dumer had come to Sitabuldi for shopping. While returning in a bus, Sneha , while boarding the bus with young daughter in her hands, handed over her purse to Rina Dumer. Sneha "succeeded" in barding the bus amidst a large crowd.
However, while Rina was trying to board the bus, some unidentified thieves emptied the purse by grabbing Rs 50,000 and two mobiles worthR 7,000 by taking advantage of the crowd. When the theft was noticed by Sneha and Rina, both, with heavy hearts and lighter purse lodged a complaint with Dhantoli Police.