Nagpur: A middle-aged woman seems to be undergoing a painful ordeal with no end in sight thanks to the nasty affairs being run in NMC as well as slow-moving judicial process. The woman, in an email sent to Nagpur Today has identified herself as Anupama Shewale of 55 years. Anupama says she originally hailed from Nagpur but at present settled in Pune. She claims to be a BJP worker and an office-bearer of Pune Rugravedi Brahman Sanghatana.
Revealing her ordeal in the email, Anupama claims she owns a house and land in Nagpur the property she inherited after her father's death. A case for mutation of the property is pending in a civil court in city since the past two years. Despite all documents in order the mutation process has not been completed in the civil court over a period of two years, laments Anupama Shewale in her email sent to Nagpur Today.
"I have read on many occasions that the State Government urging the courts to dispose of pending cases within short periods. But I don't see any visible signs to this effect. I have several times appealed the Honourable Judge to dispose of my case as I have to come to Nagpur from Pune that costs me a lot of money. Moreover, I am a patient of diabetes and blood pressure. But the court is taking its own time and thus putting me to hardship," says Anupama.
As if the slow court process was not enough the woman faced problems of gigantic magnitude on property front as well. Anupama Shewale mentions in her email the grabbing of her land by a person named Divakar Patne of Narendra Nagar. "The said Divakar Patne has even constructed structures illegally on my land that too without my permission. Moreover he has set up an interior decoration shop at the grabbed land. A criminal case is going on in this regard too," says the email sent by Anupama.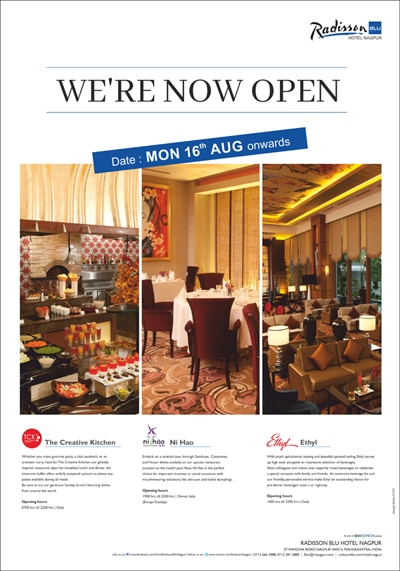 Anupama further says that in her another property, three tenants including one a old one and two new, are occupying her house. All the three tenants have stopped giving rents to her. "The place has turned dangerous to me as I feared possibility of life threats to me. One of the tenants named Sunil Yadav alias Munna Yadav (Not the politician and BJP Corporator of same name). This man too has constructed a shop without my permission and running a dairy business," narrates Anupama in her email.
More trouble was facing Anupama's face when she visited the office of Nagpur Municipal Corporation for a sort of justice. "I urged the concerned NMC authorities to demolish the construction (illegal). But to my bewilderment, the NMC babus sent me notice to demolish the construction myself. If I failed to do so then case would be filed against me. How can I demolish the illegal structure? Finally, I told the concerned NMC authorities to demolish the construction themselves for which I will pay the cost. But nothing so far has been done by the NMC in this connection," says Anupama with worry writ large on her face. She further adds that she has read in newspapers that the NMC can snap electricity and water supplies if tenants refused to vacate the place. Xerox copies of such newspaper reports have been submitted to NMC authorities but to no avail, says the tormented woman.
"I can't dare to file court case in this regard fearing years of period to settle the case. The court authorities say that such cases take years to get disposed off. Cases of 50 years are pending in the courts. Such kind of replies makes me nervous," laments Anupama.
The email sent to Nagpur Today by Anupama Shewale further claims that she met Chief Minister Devendra Fadnavis at Hyderabad House in Nagpur as well as Nitin Gadkari but she has not been provided relief in the matter.
The authenticity of the email sent by Anupama Shewale could not be ascertained by Nagpur Today.