New Delhi: In the midst of efforts by the Supreme Court to direct the Centre to end the menace of child pornography websites, a woman in Mumbai has approached the apex court seeking a ban on pornography websites as her husband is addicted to pornography, which is destroying their matrimonial life.
According to a report in the Times of India the woman filed a petition in the Supreme Court stating that her matrimonial life had been destroyed as her husband was addicted to online pornography and pleaded the court to direct the Centre to take immediate steps to ban such sites.
She contended that if her husband developed the addiction despite being a well-educated person and in his advancing years, the impact of pornography sites would be much more harmful on the youth.
"My husband has of late become an addict of porn and spends a lot of his precious time watching pornography, which is now-a-days is easily accessible through the internet. As a result, my husband has fallen prey to this addiction of watching pornographic videos and pictures, which has made my husband's mind perverted and ruined my matrimonial life," the ToI quoted her as saying.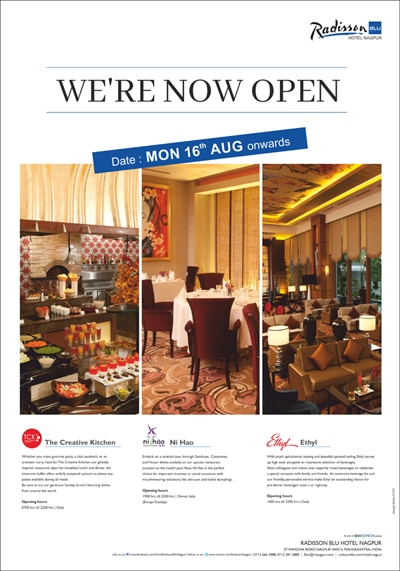 The petitioner, a social worker, told the court that she was happily married for 30 years, but the matrimonial problem started in 2015 when her husband and father of two got addicted to pornography websites.
"I and my children are suffering as a result of porn addiction of my husband. I am unfortunately a victim of matrimonial dispute resulting out of porn addiction of my husband. I have also during my work as social worker come across people who have been adversely affected because of free and easy availability of porn contents all over the internet," she said.
BACKGROUND
Directed by the Supreme Court to crackdown on child pornography and rising instance of online abuse of kids, the Centre last month told the apex court that it has for the first time roped in Interpol for the purpose.
It is to be noted that on February 26, the court had noted that there is a surge in photographs and videos on the internet showing kids being sexually exploited and also sharp rise in the number of child pornographic sites and asked the Centre to act immediately.
WHY INTERPOL
"The IT ministry has approved a formal agreement wherein Department of Telecommunications will obtain list maintained by INTERPOL containing domain names hosting child sexual abuse contents and act as an appropriate agency of the government to direct its licensee ISPs to expeditiously remove or disable access to material found in violation of the IT Act. Further the mechanism to obtain the list containing domain names hosting contents of child sexual abuse is being worked out in consultation with the CBI," an affidavit filed in the court by the IT ministry said.
The top court asked the Centre in February to suggest ways to ban child pornography in all forms in the country saying that the nation cannot "afford to carry on any experiment" in the name of "liberty or freedom of speech and expression".
The SC was hearing PILs filed by Indore-based advocate Kamlesh Vaswani and Supreme Court Women Lawyers Association seeking a direction to the government to adopt various measures towards improvement in the effectiveness of blocking child pornography on the Internet and to eliminate it.
RP Saxena, co-ordinator of the cyber laws and e-security group of the government, said in the affidavit that a meeting was convened recently to seek cooperation and support from internet service providers, which in turn can play an important role by blocking or disabling the lists containing domain names/URLs/website addresses hosting child pornography content.
Interpol is a major source of getting access to such lists of websites containing child sexual abuse. The agency maintains a regular update of the "worst" of such sites.
Interpol has been tasked by the UN General Assembly in 2009 to maintain and disseminate to the national central bureaus a worldwide list of URLs, which contains these websites that publish the most severe child abuse material. Ordering a crackdown against child porn, the SC had said that one needs to draw a distinct line between art and obscenity and child pornography cannot be justified in the name of freedom of speech and expression.
On February 26, observing that right to free speech, thought and expression was not "absolute", a bench headed by Justice Dipak Misra had asked the Centre to take steps to block child pornographic sites and also to gradually consider steps to block all pornographic sites.
It significantly also decided to hear a plea to make watching pornographic material in any form in public places a crime.
WHAT WAS THE SC ORDER?
"Mahalakshmi Pavani, learned senior counsel, would submit that this Court may think of directing the Central Government to prohibit watching pornographic materials in any form at public places. Ms. Pinky Anand, learned Additional Solicitor General, submitted that as far as the child pornography is concerned, exercise has been undertaken and the Central Government shall come with the scheme so that appropriate directions in that regard can be issued. The petitioners are at liberty to give their suggestions to Ms. Pinky Anand, so that she can pass it on to the competent authority of the Central Government. If the Union of India so desires, it can ask for suggestions from the National Commission For Women and we are sure the said Commission would give its suggestions to the Union of India."
ASG Anand said the Centre only favoured banning child pornography sites and did not want to go beyond it, considering a citizen's right to privacy and did not want to be seen as moral policing.
But the court directed the Centre to develop a mechanism for blocking all porn sites by with the help of information technology experts and service providers.
Justice Misra pointed out how successfully the government had on its orders stopped Google, Yahoo and Microsoft from advertising kits for foetal gender determination and displaying addresses of foreign clinics that provide assistance in the act, which is an offence in India.
On a separate plea filed by the Supreme Court Women's Association (SCWLA) for complete blocking of the pornography sites, the bench asked the ASG to take instructions on how fast it could block child pornography sites and make viewing of pornography in public a crime.
The SCWLA said the situation is so alarming that even school students – both boys and girls – now have access to porn clips through the crew of their school buses and cabs.
"Due to easy access to porn, even bus drivers and conductors of school buses, cabs and taxis have porn clippings/videos on their mobile phones. As these are publicly shared without compunction, even the children would be exposed to this, critically affecting their emotional and psychological well-being. It is a serious matter of concern and such type of behaviour cannot be tolerated. It has become very common these days for the drivers, conductors/cleaners to take advantage of innocent children, induce them to watch porn on their mobiles and indulge in molestation and sodomisation of the child," said the petition filed by the association's secretary Prerna Kumari, and argued by senior lawyer Mahalakshmi Pavani.
Reacting to it, the bench said: "We note the anguish as children need to be protected from this kind of moral assault and it has the potential to bring them physical disaster."