Nagpur: With the nomination process coming to an end on February 3, battle lines have been drawn for the NMC poll. As the major political parties finalized candidates for the civic body, campaigning will get off to a start in 'vicious' manner. Win and only win would be the ultimate goal of the candidates and the race would be hot. Now, it is business time. Business to emerge victors.
This time the NMC poll is being conducted on multi-member Prabhag system. In the new system, the Nagpur Muncipal Corporation will have 38 Prabhags. While 37 Prabhags will have four corporators each, one of the Prabhgas will comprise three as 151 members would be elected now. The state election department has reserved 30 seats for SC, 12 seats for ST, 41 seats for OBC and 76 seats for women members. Currently BJP having 62 sitting corporators and congress having 41 corporators.
The nomination process for the NMC poll commenced on January 27. Last date was February 3. Voting for NMC poll will take place on February 3. Counting of votes is slated on February 23.
The fight to capture NMC and rule it for next five years would be intense with many Prabhags witnessing multi-cornered contests. Elections to civic body many a time spring a surprise or two as voters go for a "working" candidate rather toeing the party line. In such situations, bigwigs of major parties lick the dusts and a novice but no-nonsense candidate romps home.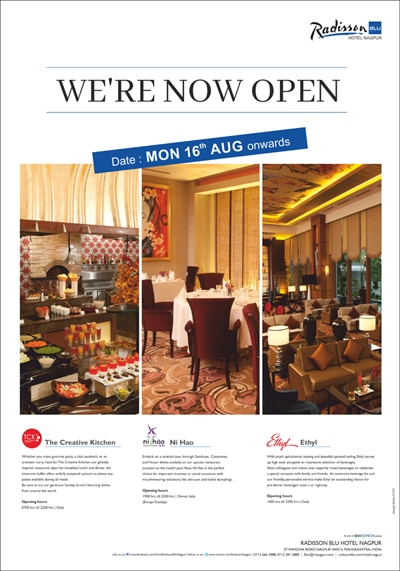 The civic body elections are most of the times focus on local issues. Problems of wards differ from one ward to another. But the stress is on basic facilities. The candidates striking a perfect chord and promising to resolve problems with voters stand a good chance of winning the poll irrespective of party symbol. Development is the buzz word and most of the candidates woo the voters on the same plank.
The NMC administration has also geared up for ensuring free and fair election. As per the directives of State Election Commission, at every polling centre, the civic body is going to put up flex boards giving detailed background of the candidates in that Prabhag. Detailed information about the candidates include if he/she has any criminal background. These details shall be availed from the affidavit that the candidates file. The civic administration has come up with a list of dos and don'ts for political parties and candidates under the election code of conduct, based on the instructions from the State Election Commission.
The civic chief warned political parties and candidates of stringent action if any defamatory remarks are made on opponents during campaign on social media. The NMC has brought down all posters, banners and hoardings. Now onwards, offences will be filed against anyone who puts these without permission.
The State Election Commission will pay special attention on misuse of money and muscle power and purchase, transport and distribution of liquor.
– RAJEEV RANJAN KUSHWAHA(rajeev.nagpurtoday@gmail.com)