Nagpur News.
A lot many rail-linked budget announcements made for Nagpur and Vidarbha have been awaiting the light of day for past few years. And prominently included among those was the declaration to turn Nagpur into world class railway station. This apart, most of the other announcements in queue are railway medical college, Nagpur-Nagbhid broadgauge conversion, mechanized laundry, integrated security services etc. As the government at the Centre has witnessed a big switch, Nagpurians hope the saffron successor to the post of rail minister will accelerate the previously announced projects.
Nagpur Today looks towards various pending rail projects in Vidarbha, which could not be moved beyond announcements.
World class railway station's a dream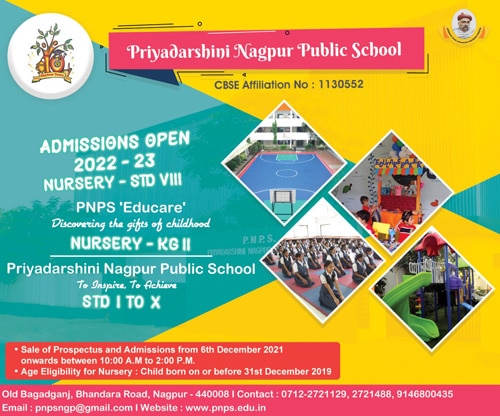 About 3 years ago, an annoucement was made in the rail budget to develop 40 railway stations including Nagpur on par world class. The world class status entails bringing up hotels, shopping malls, food court, mechanized parcel handling services, special stair cases for handicapped people and senior citizens, wide foot overbridge, more escalators, individual gutter line, executive lounge clubbed with hi-tech facilities at these railway stations. Except for escalators, all the other criteria are missing from Nagpur railway station at present.
Railway medical college
The railway medical college was announced four years back when the then railway minister Mamta Bannerjee made the declaration to this effect in her railway budget. The decision was crucial not only for Nagpur but for entire Vidarbha. Initially, five places including Nagpur were selected for bringing up these colleges. Other cities were Pune, Kolkata, Hyderabad and Mumbai. The process of building colleges has already picked up in other cities whereas the project still awaits start for want of space here. Both the DRMs in Nagpur have even forgotten about this announcement.
Mechanized Laundry stuck in headquarters
In order to get rid of the dirty napkins and shabbily washed bedrolls, a well equipped mechanized laundry was announced to be set up at Ajni. Followed by the declaration, a provision of Rs 15 crore was also made in the rail budget for 2012-13. Under the project, bedrolls and napkins from the train traveling in entire division would be brought here for wash. This has also raised hopes of employment among large number of people along with the assurance of clean bedrolls in trains like Duronto, Vidarbha Express, Sewagram Express, Prerna Express and other trains moving throughout the division. On one hand railways have been spending crores of rupees on getting washed more than 3000 bedrolls on daily basis, while on the other the project file is biting dust at the railway headquarters.
Nagpur-Chhindwara broad gauge connection
Hopes multiplied manifold when the announcement to broaden the narrow gauge Nagpur-Chhindwara line was made in the railway budget four years back. The survey work was also carried out but the work has not moved forward an inch since then. Sources informed that hurdles in the form of encroachment has put the entire project on the backburner.
Nagpur-Nagbhid
Similarly, announcement to convert Nagpur-Nagbhid narrow gauge into broad line was also made in the rail budget three years back. Forget work even survey has not been initiated yet.
Rail Neer plant at Ajni
During the budget for 2013-14, the then railway minister Pawan Bansal announced to set up packaged drinking water 'Rail Neer plant' at Ajni railway station under Nagpur division. The place was also searched for this plant but the work is progressing at snail's pace.
Nagpur-Kalamna double line
One more announcment of doubling up Nagpur-Kalamna rail line was made in the rail budget. However, it remained restricted to announcement only.