With Bharatiya Janata Party and Shiv Sena parting ways, the political situation in Nagpur City has turned red-hot and dicey as well with advantage Congress.

Nagpur: The break-up of the two parties has been confirmed on Thursday. The 25-year-old Mahayuti alliance is over. Amit Shah has cancelled his visit to Mumbai today. A one line message to this effect was sent out by the party's media department. This is a very clear indication that he does want to be part of any further negotiations with the Shiv Sena and the talks between the two parties, where both were playing tough are now unsalvageable. This means that at state level both the BJP and Sena, who have been 'ideological' allies for the last 25 years will conduct a very bitter campaign against one another in all 288 seats and enter into a fierce contest. The electoral outcome and the electioneering will both be very interesting, going by the heat and dust it could potentially generate.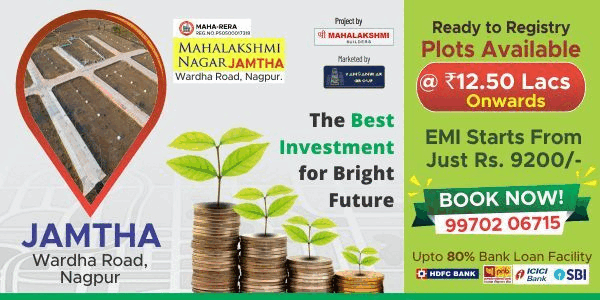 On the other hand, the Nationalist Congress Party on Thursday ended its 15-year-old alliance with the Congress due to the failure of seat-sharing talks between the two parties for the 288-member Maharahstra Legislative Assembly. The NCP has decided to go solo in the Assembly poll slated for October 15. Party national leader Praful Patel said the NCP can join hands with some like-minded parties
With seat-sharing talks in Mahayuti comprsing Bharatiya Janata Party and Shiv Sena and Democratic Front of Congress-NCP combine for the October 15 Assembly Elections in Maharashtra going haywire and certainly at no point of return, both the alliances have collapsed. The high-voltage drama, being witnessed over the contentious issue of seat-sharing and no end to the deadlock, has, however, turned the political situation in Nagpur City and Vidarbha red-hot and dicey as well. The break-up of alliances and the fact that all major parties going alone have thrown some aspects wide open. First, Shiv Sena would emerge a reckoning force which eventually may spoil the BJP party. Second, it would be lose-lose situation for BJP if Shiv Sena fields its candidates for all the six seats of Nagpur in particular and Vidarbha in general. And third, Congress would be in win-win situation reaping the benefit of the vertical split in the 25-year alliance even if it has parted ways with NCP. NCP stands nowhere in Nagpur City and Vidarbha too with success here and there in patches.
The tug of war for more seats, in fact, has inflicted more damage to BJP than any other party in Nagpur scenario. Now, it will be forced to fight the Assembly elections on many fronts – from within and outside, too, and the ultimate outcome would be ominous and disastrous. The political situation for the party would not be as cozy as was in the 2009 Assembly elections. In the last poll, BJP had pocketed four out of six seats with victories in South West Nagpur, West Nagpur, Central Nagpur and East Nagpur constituencies. However, the victories were the result of combined strength of BJP itself and Shiv Sena. But this time, the strength has gone with the break-up in alliance. On the other hand, strength of Congress has got a booster dose and is likely to sweep majority of Nagpur seats. Many factors would be advantageous for the party in its juggernaut.
With no alliance, Shiv Sena would be free to field its candidates, not only in South Nagpur which was in its quota of seats, but in all the six seats. Earlier also, the party was contesting the East Nagpur seat but a defeat in every election forced it to hand over the seat to BJP in the name of 'coalition dharma.' Moreover, now no "Dharma" to be followed, Shiv Sena is eying the sulking second line BJP leaders, who were either denied tickets in the previous elections and were forced to toe the party line under the garb of discipline or those who would be deprived of tickets in the October 15 election. Either way, there are plenty of "disappointed" leaders in BJP who would be more than happy to contest the election on Shiv Sena ticket and Shiv Sena would be a happier party to bring such winnable candidates from BJP into its fold. In sum, BJP would face lose-lose situation and for Congress, it would be win-win proposition at the cost of both the warring parties.
If sources are to be believed, Shiv Sena had already started attempts to net the drifting BJP leaders even before the talks on seat-sharing broke down. According to reports, Shiv Sena chief Uddhav Thackeray had contacted Nagpur Unit office-bearers and directed them to send names of candidates from all constituencies including the names of those BJP leaders who are hoping tickets but are likely to be denied the same. And the list of sulking leaders is long to be fit in Shiv Sena bill. The move by Uddhav has rattled the top BJP leaders who are scurrying to know the names of leaders finding place in Shiv Sena list but were no successful.
Nagpur Unit of Shiv Sena has sent names of its candidates from all the six constituencies and also the names of "frustrated" BJP leaders. Names of two leaders for South-West Nagpur and North Nagpur seats are likely to force BJP see the red because both were closely knitted with the party in the past. If these two leaders are in the fray, it would signal a certain defeat for BJP in those segments. Other contentious seats are East Nagpur and West Nagpur. The East Nagpur seat is not new to Shiv Sena as it has fought many elections from this segment and has a stronghold over voters. It would be interesting to see which 'rebel' leader the State Unit President of BJP faces in his South-West Nagpur constituency. Name of a particular leader is taking round who is supposed to be capable of forcing the official candidate run for his money.
One aspect is emerging certain in this dicey political situation post snapping of ties between BJP and Shiv Sena. Congress would gain the most even after NCP walked out of the Front. NCP holds no water in Nagpur or for that matter in Vidarbha. It has been proved time and again. Congress camp is raising its hand higher and higher for cheers!!
There is another dimension to going alone aspect. In the battle field of 288 seats and the same number of candidates of every political party in the fray, it would be a challenge to win the maximum seats to be in advantageous position in ruling equation. It would also be a golden chance for many new candidates to prove their strength and mettle till now shown from out of the ring for candidate of alliance partner. Now fight would be for themselves. Fight for survival without strength of alliance. And the fittest will emerge victorious.
The bottom line is: The hardcore and loyal workers of all the four parties would be in the most advantageous position notwithstanding the results. Now, they would be in great demand of every contesting candidate of every respective party to work for his or her victory. With every party going solo and with choice wide open, the workers would be in a great position to dictate their terms and force their candidates to look after them well. This is politics and the politics is different ball game.