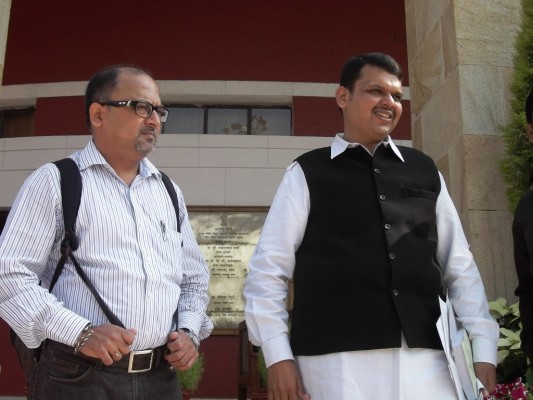 Nagpur News: Day Two of the winter session of state assembly in the city saw huge pandemonium by the Opposition as part of its preplanned strategy. The MLA duo Devendra Fadnavis and Girish Bapat wore the black coat to protest against the government.
Opposition raised slogans against the government amidst the question hour pressing for their series of demands.
Assembly speaker Basant Purke directed to proceed with the question no 92375, 91548, and 89952 during the question hour.
Meanwhile the shouting opposition leaders were pulled up by the Minister of State Bhaskar Jadhav, who alleged the unruly leaders of playing the politics of opportunity.
Earlier before the assembly meeting, the NCP MLAs met to work out the strategy to come up with fitting reply to the Opposition.
Sources said that maximum NCP leaders in the government are facing corruption charges, for which they are expected to generate more heat from Opposition during the ongoing assembly session.
Increase subsidized cylinders to 12
Meanwhile, BJP MLA Sardar Tarasingh demanded raising the cap of six subsidized cylinders and increasing it to 12 in a year.