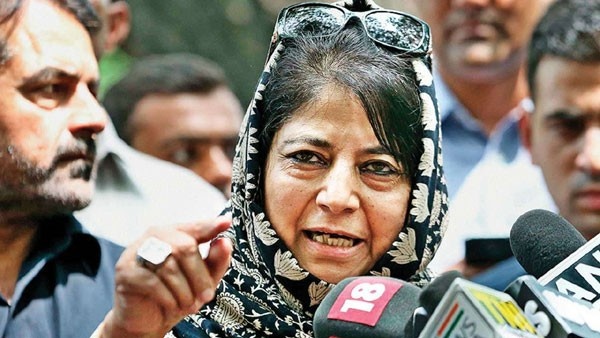 Will make death penalty mandatory for those raping minors, says Mehbooba Mufti:
Even as the Kathua gangrape continues to fuel national outrage, Jammu and Kashmir Chief Minister Mehbooba Mufti today said that her government will soon table a new law to make death penalty mandatory for those who rape minors.
"We will never ever let another child suffer this way. We will bring a new law that will make the death penalty mandatory for those who rape minors, so that minor's case becomes the last," said Mehbooba Mufti in a tweet.
The chief minister further assured the entire nation that she stands committed not to just ensure justice for the minor girl but will also seek exemplary punishment for the perpetrators of the heinous crime.
The eight-year-old girl, who went missing on January 12, was found dead on January 17 based on a tip off by a local. The chargesheet which was filed on Monday reveal chilling details of the crime. The minor girl was sedated and raped repeatedly before she was brutally murdered.
Several politicians and public figures joined the chorus to demand justice for the deceased. All eight accused in the gangrape have been arrested by the Jammu and Kashmir Police.