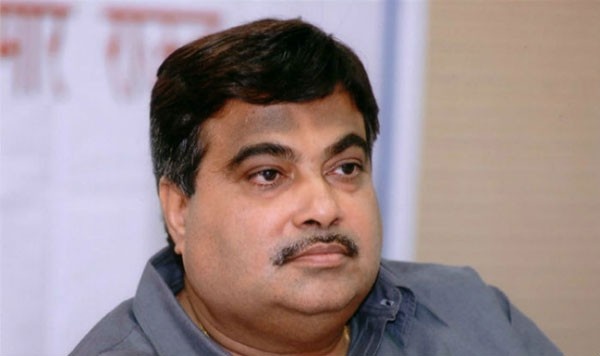 As much as 70 per cent of the Ganga river will be clean by 2019-end, says Nitin Gadkari, who is now also in charge of the ministry of river development and Ganga rejuvenation.
Cleaning of the Ganga was a poll plank for the present ruling coalition. However, the schemes are stuck at various levels with state governments. Its other programme of river linking remains a non-starter.
Some companies (the Vedanta group is one) have been given some areas of the river for maintenance. Rivers that are tributaries to the Ganga are also being tackled. "There are 40 tributaries of Ganga and we are working to clean these," Gadkari told Business Standard.
One of these is planned in Delhi. "The work on cleaning the Yamuna's water is going slow and I am concerned. I have met the (Delhi) chief minister and Lt Governor three times about it," he said.
As for solid waste management along the rivers, he admits to lacunae. "The work will start in cities by the side of the Ganga. Operational maintenance of such projects has been given to the private sector and technology will be used to monitor it."
Gadkari says close to Rs 200 billion has been sanctioned for 193 projects on new sewage treatment plant — in Uttarakhand, Uttar Pradesh, Bihar, Jharkhand and West Bengal. Of the 193 projects identified in 2014, only 20 are complete. The highest amount sanctioned is to one of the most polluting states, UP, of Rs 52.4 billion. Followed by Bihar with Rs 45.5 billion for creating sewage treatment plants. So far, states have spent Rs 34.6 billion, at Rs 8.6 billion a year.
"This government will be definitely judged by the work it did for the Ganga. No other government had ever dedicated so much fund and schemes and attention to the Ganga, with an almost impossible target. We know the public will not forgive us if we fail to clean the Ganga, especially after so much gung ho," said a senior in the Bharatiya Janata Party (BJP).
Gadkari, with Uma Bharti, Union minister for drinking water & sanitation, has made visits to polluting towns on the Ganga's banks, urging the local administration to hasten on cleaning and restoration in their area.
As for interlinking of rivers (ILR), birthed during the previous BJP-led government under Atal Behari Vajpayee, it is yet to see any breakthrough.
The Ken-Betwa ILR in Madhya Pradesh and Uttar Pradesh is "expected to be rolled out in 2018", said an official. This portion is supposed to give irrigation benefits of around 8.9 million hectares annually. Since the BJP government took charge in 2014, it has tried to expedite the project by facilitating inter-state meetings, environment and forest clearance. However, it is yet to get going on the ground.
From the record, it was decided this March to combine all the Detailed Project Reports (DPRs) into one. A memorandum of association (MoA) will follow soon for MP & UP, said an official, adding tenders would be hopefully put out after that. No timeline was offered.
In the Damanganga-Pinjal portion of ILR in Maharashtra and Gujarat, an MoA has been issued but awaiting state commitment. The third ILR portion, of Pa-Tapi-Narmada covering the same states is yet to reach the DPR stage.
In his interaction, Gadkari acknowledged the ILR work was difficult; he was confident, though, on cleaning the Ganga. "I promise a nirmal (clean) Ganga by 2019; an aviral (incessant) Ganga will take some time," he said.