The woman had given Rs 50,000 to a hardcore criminal to eliminate her drunkard husband. The goon has also been arrested.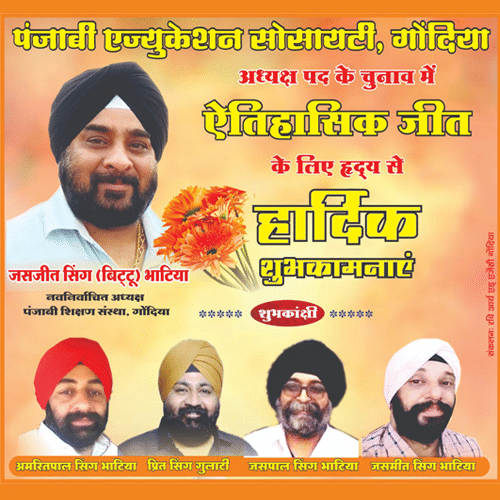 Nagpur News : In a major breakthrough, the Gittikhadan police have cracked the murder of an unidentified man whose body was found near Mental Hospital (Pagalkhana) Square, Koradi Road with hands, legs tied, mouth gagged and throat slit. The murder has emerged as a case of contract killing and shockingly, the role of murdered man's wife and a hardcore criminal has got exposed in the brutal killing. Subsequently, both the accused have been arrested. The accused have been identified as Sunita Pralhad Khobragade (35), resident of Jaripatka, Nari Road, Nagpur and Mustafa Anwar Beig (45), resident of Tajnagar Slums, Mankapur, Nagpur. The name of murdered man has been revealed as Pralhad Khobragade, a rickshaw puller.
According to sources and reports, the deceased Pralhad Khobragade, along with wife Sunita, sons and daughter, was staying in Jaripatka area on Nari Road. Pralhad used to pull rickshaw and Sunita was working at a caterer in Kalamna. His daughter has got married and sons are studying. Pralhad was reportedly a total drunkard and beating of wife for money was a regular feature.
Fed up with thrashing and torture at the hands of Pralhad, Sunita started planning to get rid of her drunkard husband. Accordingly, she called the hardcore criminal Mustafa Anwar Beig to her house on Friday, September 12. Sunita narrated her ordeal to Mustafa Beig, who was earlier staying as neighbour of her in Jaripatka but now residing in Mankapur. In an appalling act, Sunita gave a contract of Rs 50,000 (supari) to Mustafa and told him to finish Pralhad and her torture, as well. On the same day, Sunita handed over Rs 10,000 to the criminal as the installment of the "Supari," said the sources.

As was routine, Pralhad came home fully under the influence of liquor and started beating Sunita. However, for some reason, Pralhad again went out probably for having more pegs. Grabbing the opportunity, Sunita phoned Mustafa and told him to finish the contract the same day and at the same time. Accordingly, Mustafa waited at a decided place for an opportune time to get rid of Pralhad. Meanwhile, after having a glass or two, Pralahd returned home at about 7 pm but Sunita took him out to meet Mustafa at Jaripatka Square. After arriving at the spot, Mustafa told Sunita to go home and later, both he and Pralhad went to a nearby liquor shop and enjoyed the stuff. However, at around 10 pm at a secluded place, Mustafa gagged Pralhad with a piece of cloth, tied both hands and legs, and then killed him by slitting his throat and dumped Pralhad's body near Mental Hospital Square.
On Saturday morning, passersby noticed the body and informed Gittikhadan police. Police too had registered an offence of murder and started investigation to first identify the victim and then hunt for the unidentified killers. After sustained efforts, the cops got a clue about the identity of the deceased and thereafter everything fell in line that led to arrest of Sunita and Mustafa.
The breakthrough was achieved by API Dnyaneshwar Bhadodkar, and his team comprising Jitendra Bobde, Rajendra Patil and Santosh Darekar.
It may be recalled, Nagpur Today had run a report titled: "Body of man found near Mental Hospital with hands, legs tied, mouth gagged & throat slit" which stated tension ran high in the area near Mental Hospital Square on Koradi Road when body of a man was found with hands, legs tied, mouth gagged and throat slit by a sharp-edged weapon. The body was noticed on Saturday morning and the victim has not yet been unidentified.