Nagpur: Widespread support poured in for Vidarbha Bandh called by Vidarbha Rajya Andolan Samiti (VRAS) which is pressing for carving out of separate Vidarbha State on the first day of the Winter Session of Maharashtra Legislature on Monday. Several organisations have come forward and extended their support to the Vidarbha Bandh called for the cause of statehood as well as farm distress and delayed implementation of the state's farm loan waiver.
Chief Minister Devendra Fadnavis, who is from Nagpur, supported the demand earlier but has lately put the ball in the Centre's court. The Rs 34,022 crore farm loan waiver that Fadnavis announced on June 24 became controversial for its slow implementation and discrepancies in lists of beneficiaries.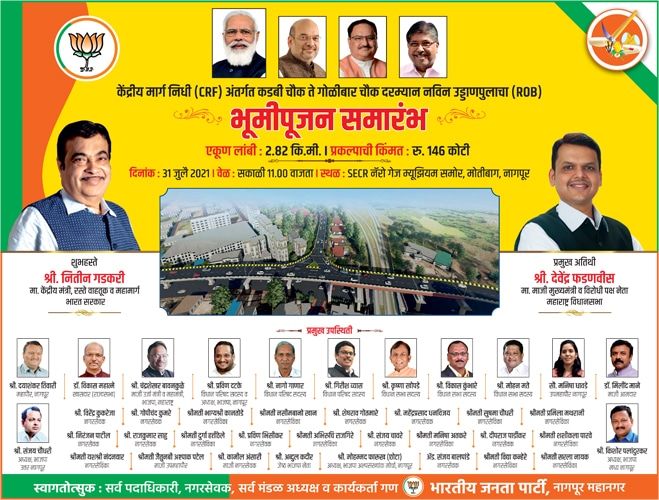 The BJP at its national executive meeting had passed a resolution for separate Vidarbha. Moreover, the party leaders, during the Lok Sabha and Assembly elections, had promised to carve out separate Vidarbha if the party came to power. Now, ruling at the Centre as well as in State, the BJP leaders put the separate Vidarbha issue in cold storage. Enraged by the U-Turn on part of BJP leaders, party's Katol MLA Ashish Deshmukh shota letter to Chief Minister Devendra Fadnavis and reminded him of his promise on Vidarbha statehood.
The other organisations who have supported the Vidarbha Bandh include Rashtriya Surajya Party, Vidarbha Rajya Aghadi, Vidarbha Majha, Janmanch, Vidarbha Connect, RPI (Athawale), RPI (Khobragade), Bhimsena, Vidarbha Gan Parishad. Bahujan Republican Socialist Party, former MP Datta Meghe's Vidarbha Rajya Vikas Parishad, Bahujan Sena, Baliraja Party, Tiger Autorikshaw Sanghatan, Nag-Vidarbha Chamber of Commerce and others.
Ram Neole of VRAS said that concerted efforts were made to tour all 11 districts and they covered 70 talukas, meeting people to apprise them of the need to join the 'Vidarbha Bandh' on December 11.