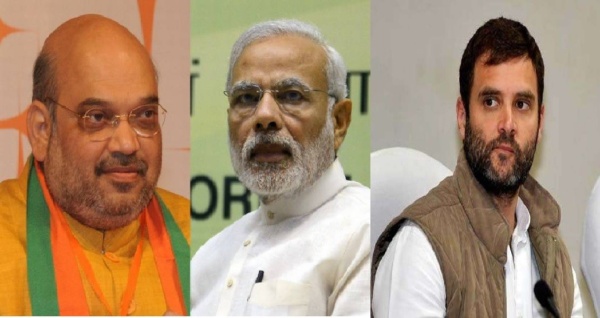 Nagpur: Despite many Congress leaders trying to dissuade him from doing so, former President Pranab Mukherjee is going to be on Nagpur on 7th of this month for the valedictory session – or the Tritiya Varsh Varg – of the RSS.
But the question to really ask is: Pranab going to RSS is really such a worry for Cong or is it the Modi-Shah duo that should take notice and read the writing on the wall?
Media accross the nation is buzzed by the news and many theories are floating about it – why he was invited, why he accepted, what is he going to say etc. etc.
The RSS invite to Mukherjee sparked off a controversy, as many Congress leaders expressed unhappiness over his acceptance, while the Bharatiya Janata Party (BJP) and the Sangh saw nothing wrong in it. Many think its a worry sign for Congress led by Rahul Gandhi and partially they may be correct but the real worry is for Modi-Shah combine ( not BJP).
If you look at RSS history dispassionately you will see they can ' use and throw '. Its a known fact, in Nagpur at least that Modi was never an RSS choice as PM in run up to 2014 elections but circumstances was created in such way that RSS had to bend to Modi wishes.
RSS will celebrate its centenary in 2025
RSS was launched in 1925 will celebrate its 100th year in 2025. Thus for them wining 2019 election is crucial. Their aim is lofty.
In their centenary year they want their Govt firmly in saddle and show the world that RSS has achieved its mission of a Hindu Rastra.
"This was our aim, it took us 100 years but we have achieved it!"
RSS thought 2014 had set them firmly on the right road
Till now everything was going right, BJP was wining state after state in subsequent elections, till the juggernaut seemed to have come to a grinding halt. The less than expected result in Gujarat, disappointment in Karnataka topped by the recent by polls loss, the plot seems to be unraveling fast. Public anger against the present govt is growing and can be felt – despite many ruling politicians being in denial mode.
The government's seeming helplessness to control the rising prices , farmers agitations and growing divide within the society has forced RSS to rethink to run up to 2019 election. Many of RSS own off shoots are not happy with the Modi-Shah regime. The coming event is evidence of that…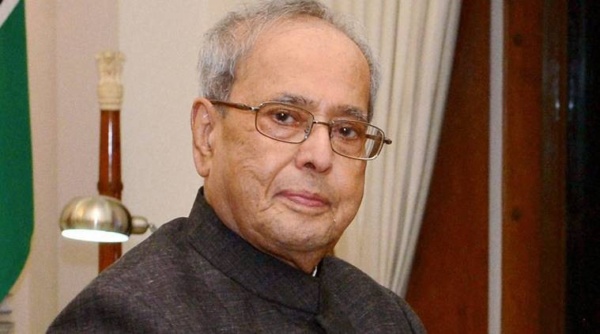 This is not Pranab Mukherjee's first meet with RSS leaders – it will be his 4th!
So the question is if this not first time Pranab is going to  meet  RSS leaders,  he has  3 times in the past as President have met RSS Chief Mohan Baghwat – so why this hue and cry now ?
Is their some hidden agenda in it. The reply is – Yes!
Enter Pranab'da' the original Chanakya of present day politics
We have it from credible sources that RSS has already briefed and given a fine print of what Pranab has to speak on that day. He may focus of Mahatma Gandhi and quote Ambedkar to target Congress and partially Modi-Shah also – but not BJP . He will use the opportunity to divide Congress and create a way for non Nehru-Gandhi leaders in the old party. (Remember he has an ax to grind with Sonia? He was quite disgruntled when she did not make him Prime Minister in 2004 but chose Manmohan Singh instead. Even being made President later does not seem to have assuaged his feelings and his ego.) He seems to see an opening for his 'special skills' in 2019 in case of a hung Parliament.
May be not the P.M. and BJP President, but RSS now seems to be accepting the fact that in 2019 BJP may not be able to get majority on its own though they may emerge as a single largest party. In these troubled waters, the fact that Modi-Shah are now not acceptable to any existing NDA alliance partner is clear. Shiv Sena, TDP, Akali Dal etc. are already making their disenchantment clear; in fact it began with the contentious issue of demonetization. Chandrababu Naidu has been hinting that he is open to NDA without Modi-Shah at the helm.
Today in Bihar, JD (U) politicians have begun openly making statements in favour of Nitish Kumar calling him the 'true leader of the alliance.'
It is becoming clear that if RSS wants BJP led govt till 2025 they may have to ditch Modi. And replace him with someone who is more acceptable to NDA partners. This is where Pranab Mukherjee comes in if he is able to split the Congress and get the new faction to join NDA.
If sources are to be believed Baghwat has already started working on this with consultation with the Original Chankya of Politics "Pranab Da".
Let's wait for June 7, and days after that, India is going in for a major Political Change…
— Sunita Mudaliar (Executive Editor)