Nagpur Today.
Of late, greeting the fresh collegiates with a ravishing, popping and happening welcome has been the trend among seniors in Nagpur campuses. And the fresher's bash galore around every college in the town.
Recently Raisoni Group of Institutions organized fresher's batch for first year M.B.A at Raddison Blu Hotel.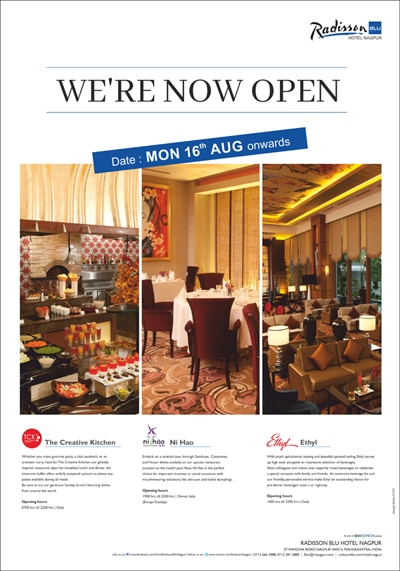 It was an ecstasy filled afternoon, on which the fresher's got an opportunity not only to showcase their talents and but also to interact with the seniors colleagues. Jovial smiles and high spirits marked the welcome party for the students. With pulsating ambiance, flashing lights, psychedelic colors and foot tapping music, the party began with a blast. The rush of adrenaline was evident among the super charges students.
The theme for the party was 'GLAMFIA' (Where Glamour Meets Mafia…) the students entered the venue in glamorous avatar. The gals choose to wear designer one piece dresses while the guys give a gentlemen look in cool casuals. The outfits of the students was the displayed the combination of glamour and mafia look. Not only the students, but teachers also turned up like Bollywood stars.
The day warmed up with a dazzling musical and dance performances by the students, which infused the much-needed energy into the participants as well as the crowd. As expected, each performance after that drew a huge applause from the students.
As experienced in every fresher's party, the fashion show was hugely popular. The students walked the ramp in their trendiest which was appreciated by one and all. The fashion show was judged by renowned Fashion Choreographer Abhishek Jaiswal.
The party spirit soared higher when everyone joined in on the dance floor with some peppy music being played by the DJ. The students also enjoy some of the finest assortment which was much needed after the energetic dance performance by the students.
This event is a perfect junction for all who like to be drenched in style, fashion, music and dance.
By Swati Gan 
Pics by Shubham Kamble