Nagpur Today.
When musicians and musical instruments of yester-years come alive on the stage, the audience was left spell-bound. Some of the old instruments like Sitar, Harmonium, Mouth Organ, dholak, tablas, violins etc. along with very passionate musicians who not only enjoyed playing but infused the melancholious reminiscence among the audience.
The music that they drew out from their old-trusted instruments was hypnotic. Every person who listened to the music stood spell-bound and heard the music with rapt attention. No one even dared to sneeze or cough, lest they disturb the flow of heavenly music.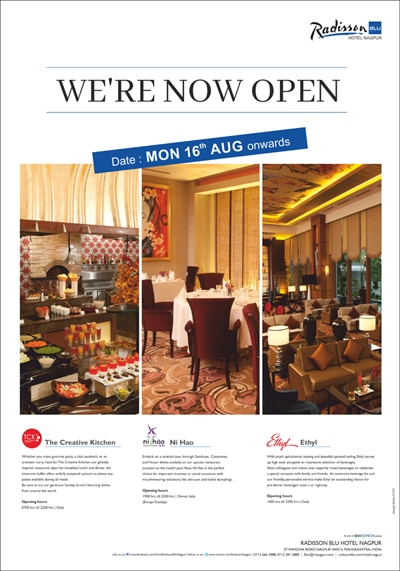 The musical soiree started with 'Ganesh Vandana' rendered by group of school students of Podar International School.
More than 250 odd performers which included group singers, bands, choir etc which brought heaven down on earth at least till the music lasted.
Around 150 artists, who played different kinds of instruments which included a group of 50 guitarist and 23 keyboard musicians.
Music is best appreciated when it is soothing to the ears. The harmony and the synchronization of various sounds added with the vocals simply kept the listens rooted to their seats. The harmony of the 50 guitarists or the musicians on the key-board who displayed their unique instrumental music was sweet to the mouth and lullaby to the baby.
The two hours of back to back musical performance rendered at Empress City Mall on the theme "Gaane Wahi Jo Aap Ka Dil Chahta Hai…" had every visitor of the mall forgetting why they were there in the first place. Three mall visitors even requested the musicians to perform a birthday number for them.
What was worth appreciating was that the age of the performers started from 5-year-old to 60 year-old. Three musicians who were on the key-board were grand 60-year-old men who did a fabulous performance.
A set of Jugalbandi (match) between the Table and Harmonium was performed. This was followed by the Tabla and Drums, Casio and Dholki and finally between the Violin and the Piano. A Group of Kinner too performed on the occasion which brought some liveliness to the performance.
The programme touched a whopping 45,000 people on that day.
To make a grand finale, the National Anthem was performed on the mouth organ bring the entire audience to an Attention.
PICS BY : Amol Ghajbhiye