Whatsapp Group 'The Rising Entrepreneur' gels up to keep business flourishing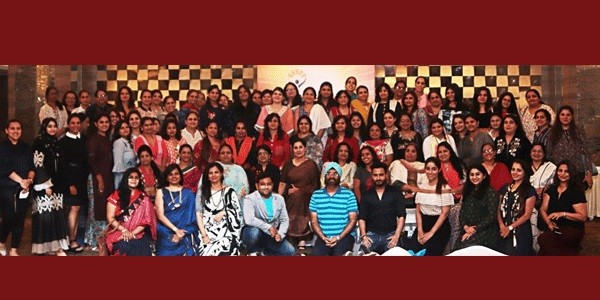 'The Rising entrepreneur' a social whatsap group of city entrepreneurs organized get together at city based hotel on Tuesday evening where every one presented their own venture.
Nita Singh, who set up 'The Rising Entrepreneur' two years ago has managed to rope in all budding and established entrepreneurs of the city in the group. At present, they have two groups and more than 325 members associated with them.
Nita Singh says, "The reason behind organizing this get together was only to know each other more closely and to get wide network among their group member's as till this time every one was knowing each other by name only."

This is the group where buyers and sellers both are connected and members upload their products. Later it was also extended on Facebook to reach out for budding entrepreneurs.
She said, "In near future we are planning to form an NGO which will be open for both men and women. Through this we want to empower the society as well as people. We want to create a community where all house wives, all entrepreneurs and professionals can come together and create platform for growth and empowerment."
'The Rising Entrepreneur' will also be conducting workshop on soft skills development, marketing, media networking and other related fields which will help the growing up entrepreneurs.