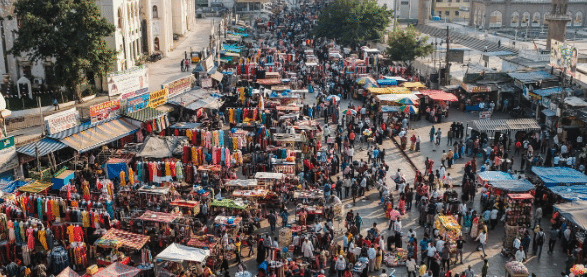 With the Indian business climate still at a delicate stage after the pandemic, it's difficult for many to still find any glimmers of hope of recuperating their businesses. The market was forced into a virtual shutdown as many industries were underperforming as a result of strict social distancing and quarantine protocols. Many stories have come out of small business owners and entrepreneurs having to close their companies down as a result of poor revenue numbers. If not that, many people have found themselves getting laid off by their companies who have been unable to pay them their salaries due to diminished revenues.
The COVID-19 pandemic has undoubtedly forced many businesses to pivot and adapt to the changing calls of the times. One popular emerging trend is businesses devoting more of their time and resources to digital platforms that allow for more seamless interactions with customers while still maintaining social distancing protocols. However, the shift has not been as easy for some industries when compared to others. With many industries and sectors struggling to recover from the pandemic, there are still other markets that are managing to keep the economy going. Here are some sectors that are performing well and are helping to stabilize the economy even during these tumultuous times:
Cleaning and Sanitation
It shouldn't come as a surprise to anyone as to why the cleaning and sanitation industry is thriving during a pandemic. More and more people are paying closer attention to the germs and bacteria that may be thriving in certain spaces, especially public ones. Even at the start of the pandemic, many companies were struggling to meet the demand for rubbing alcohol and sanitizers.
Supermarkets and Groceries
Since many countries are still choosing to keep their citizens at home, many people have to rely on home-cooking in order to sustain themselves. This is why supermarkets and groceries have continued to thrive even during the pandemic. People have been stocking up on supplies more than ever.
Delivery and Shipping
E-commerce was also very much rampant during the pandemic, considering that many people weren't allowed to exit their homes to purchase their goods and commodities. This is why logistics, delivery, and shipping companies still found a lot of business during the pandemic. Some countries even saw massive expansions when it came to food delivery services.
Online Streaming
With more people getting stuck at home, it was only natural for people to turn to digital media for some kind of entertainment and stimulation. Streaming services like YouTube, Netflix, and Spotify have been key for giving people a source of entertainment while being stuck at home for days or even weeks on end.
Health and Fitness
One thing that a global pandemic tends to do to people is that it forces them to pay closer attention to their health and wellness. Many people built home-gyms for themselves and purchased fitness equipment to be integrated within their homes. Since access to traditional gyms was limited, many consumers decided to build their own gyms instead within the safety of their own garage or living room.
Online Gaming
Online gaming is still one of the most popular industries in the world and the growth of this market was only further buoyed by the pandemic. Even before the emergence of the pandemic, many people sought online gaming as a reliable pastime. This includes a wide range of game types like FPS games, sports simulators, team-strategy games, and even online casinos. If you're looking for an online casino in India, then always refer to reputable options. As more people got stuck at home, many decided to invest in proper gaming gear to allow them to pass the time while waiting for society to stabilize itself and get back to normal.
Books
Another industry that saw a boost during the pandemic was in publishing and literature. Again, many people sought distractions and stimulation while being stuck at home. Books have been around for millennia and it's always been one of the go-to resources for people who are looking to pass the time.
Conclusion
These are just some of the industries that are continuing to carry the economy as the world recovers from the pandemic. It's still hard to see what the economy will look like with life after the pandemic, but many industries are growing more and more hopeful. With the mass rollouts of vaccines, it is in the hopes of many that herd immunity will be achieved in the near future. This will make it easier for businesses to function as they usually do and the economy can regain some sense of normalcy.