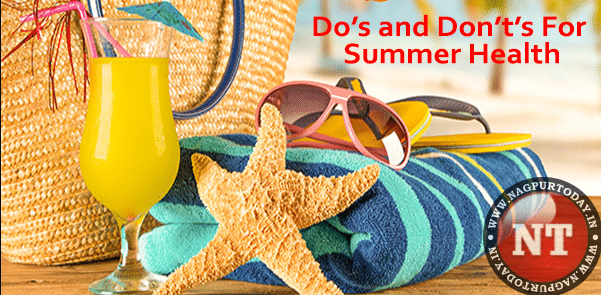 Nagpur is known for its hot and dry summers. The summer season in Nagpur typically lasts from March to June, with the months of May and June being the hottest. During this time, temperatures can soar up to 45-48 degrees Celsius (113-118 degrees Fahrenheit) on some days, making it difficult to go outside during the day. It is important to stay hydrated and avoid prolonged exposure to the sun during this time.
Many locals prefer to stay indoors during the hottest part of the day and venture out in the early morning or evening when it is cooler. If you plan to visit Nagpur during the summer, it is best to dress lightly and carry sunscreen and a hat to protect yourself from the intense heat.
If you are planning to visit Nagpur during the summer months, here are some things you should do and avoid doing to stay safe and enjoy your trip:
Do's:
Drink plenty of water and stay hydrated throughout the day
Wear light-colored and loose-fitting clothes to stay cool
Use sunscreen with a high SPF to protect your skin from the sun
Plan outdoor activities during early morning or late evening hours when the temperature is relatively cooler
Visit air-conditioned places such as malls, museums, and art galleries to escape the heat
Try local summer delicacies such as Shikanji, Jaljeera, and Aam Panna, which are refreshing and can help cool down your body.
Don'ts:
Avoid direct exposure to the sun during peak hours (10 am to 4 pm)
Do not forget to wear a hat or carry an umbrella to protect yourself from the sun
Avoid consuming street food that may be exposed to the sun and heat
Do not leave pets or children in parked cars, as it can get extremely hot inside
Do not exhaust yourself with too much physical activity or exposure to the sun.
By following these do's and don'ts, you can make the most of your trip to Nagpur during the summer months
while staying safe and comfortable.