Nagpur: 05 April – BSP workers have jumped in thousands to support the electoral efforts of their nominee for Nagpur region, Dr. Mohan Gaikwad (Patil). Intensifying the poll campaign further, the party led two scooter rallies covering entire West Nagpur, and Southwest Nagpur today.
The scooter rally in West Nagpur commenced by offering floral garland to the statue of Hon'ble Dr. Babasaheb Ambedkar at Samvidhan Chowk. The rally was flagged off with the trademark blue flags by Dr. Mohan Gaikwad and State Vice-President of BSP Mr. Krishnaji Bele. The rally progressed through Gaddigodam, Khalashi Line, Sadar, Nayi Basti, Chhaoni, Mankapur, Jhingabai Takli, Avasthi Nagar, Borgaon Chowk, Gorewada, Gittikhadan, Candle Colony, Dabha, Bharat Nagar, Ravi Nagar, Ram Nagar, Hill Top, Dharampeth, Ramdaspeth, Buldi, etc. and covered all of west Nagpur. Dr. Gaikwad greeted his supporters who had thronged in thousands from an open jeep.
The rally coordinated by Southwest Nagpur Coordinator and District Incharge Mr. Milind Bansod, covered major areas like Awale Babu Chowk, 10 No. Pulia, Kamal Talkies Chowk, Vaishali Nagar, Balabhau Peth, Rani Durgawati Chowk, Kanji House, Yashodhara Nagar, Vinoba Bhave Nagar, Kapil Nagar, Sugat Nagar, Bhim Chowk etc.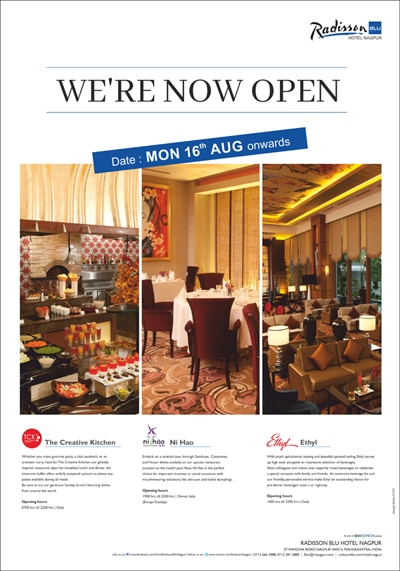 Mr. Ashish Motwani, Mr. Akash Gaikwad and State Vice-President Mr. Krishnaji Bele accompanied Dr. Gaikwad. Prominently present in the rallies were, Mr. Vishwas Raut, Mr. Navneet Dhadade, Mr. Sagar Wharade, Mr. Aman Patil, Mr. Pankaj Taksande, Mr. Ashok Dongre, Mr. Sandeep Gaikwad, Mr. Vinod Gaikwad, Mr. Shyam Anwane, Mr. Kiran Khode, Mr. Ajay Sawarkar, Mr. Prashant Choudhary, Mr. Sachin Fukat, Mr. Pradeep Narayan, Mr. Amol Kolhe, Mr. Prafful Deo and Mr. Prashant Kshirsagar. The hurrahs and cheers of the supporters acclaim the growing popularity of Dr. Gaikwad. The people of Nagpur especially the youth are having high hopes from educationist cum politician Dr. Gaikwad as he is the only candidate with a clean image.
Four Padyatras will start from Depty Signal, Prajapati Nagar, Ajni Chunabhatti and Bajeria today to cover East, South and Southwest Nagpur.