Weather Shift : Nagpur sees sudden showers, hailstorms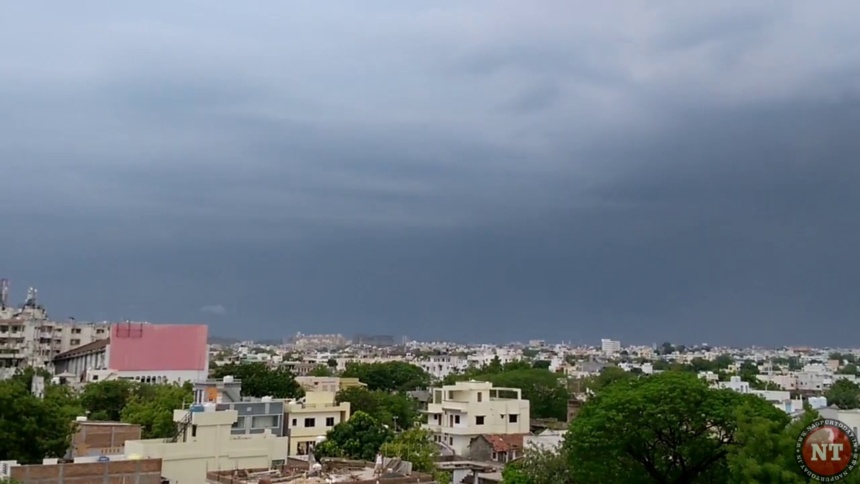 Nagpur: At a time when the citizens were just facing the seasonal transition – the phase when one season enters into another, the sudden showers on Sunday changed the entire scenario and brought it back to cool again! In a surprising event, Nagpurians were caught unaware on Sunday when heavy spell of rains and hailstorms hit the city, bringing life to standstill for sometime. Various areas around Nagpur were reportedly hit by hailstorms blanketing the entire area with thick white sheet. The temperature in Nagpur slipped by 2 degrees following the sudden change in weather. This is not the first time that the region saw rainfall during winters. Last January too Nagpur and Gondia had witnessed showers.
Met sources informed that Nagpur received 7.2 millimetres of rain. The maximum temperature was recorded at 26 degree Celsius, which was seven degrees below normal. The unexpected rainfall was caused due to confluence of winds, said the sources. "In Nagpur, hailstorms were reported in Northern and Western parts," he added.
As per the weather forecast, no significant changes are expected in the temperature for the next two days. However, the maximum temperature in Vidarbha, Madhya Pradesh and Chhattisgarh is expected to drop by two-to-three degree Celsius. According to weathermen, rainfall during winters doesn't bring the temperature down on a large scale.
The unexpected rains and hailstorm reportedly affected winter harvest at many places in the region, with standing crop of cotton, wheat, grapes and chickpea in Jalna, Beed, Buldhana, Washim, Amravati and Akola districts of Vidarbha and Marathwada region getting destroyed due to heavy rains. Sources claimed that two lives were lost in Amravati and Gondia districts due to lightning.
As per the Indian Meteorological Department (IMD), dry weather conditions are likely to prevail in the region.
Apart from Vidarbha, rains and hailstorms are expected to occur in neighbouring states, including Madhya Pradesh and Chhattisgarh. Weather forecast shows that almost all districts including Akola, Amravati, Gondia, Chandrapur, Buldhana, Wardha and Yavatmal are expected to receive thunderstorms with hail till February 14, and then witness partly cloudy sky for the remaining week.