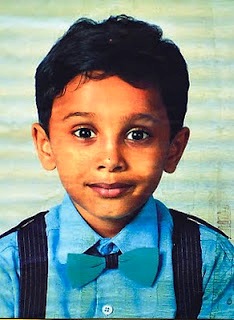 Nagpur News: "We saw Kush leave the house with (murder accused) Ayush Bhaiya on a black Activa. We never saw him again." Such was the statement made by 9 year old Shubham Vaid and 8 year old Ridham Puria in court yesterday.
The two young friends and neighbours of Kush Kataria, who was murdered in October last year, took their oath, gave their statements and bore cross- questioning by the defending lawyer for around an hour. Being children, they were not made to stand in the witness box, but simply sat told their versions of the story to the judge.
"At 3:30 pm on October 11 (the day of Kush's disappearance), Kush, Shubham and I were playing in the gallery of Kush's house. Kush asked his mother for money to buy some chips. We took the Rs. 30 she gave us and together went to Chandrakant Provisions to buy the chips. We saw Ayush Bhaiya at the store at the time. When we returned with the chips and continued to play in the gallery, we noticed Ayush Bhaiya constantly beckoning to Kush to come and meet him. Kush went down and sat on Ayush Bhaiya's black Activa; we remained in the gallery. Later, we left too. When we came to the lane where Kush had met Ayush Bhaiya, we didn't see them. We never saw Kush again," said Ridham.
Ridham and Shubham also identified the red t-shirt and blue denim shorts that Kush had been wearing that day.
"We had informed Kush's parents that he had left with Ayush Bhaiya", Ridham further said, "I had to go with Kush to the school concert at 5:00 pm, which is why I came back to his house that evening. Kush hadn't come back yet".
Shubham said, "We saw Kush sitting on Ayush Bhaiya's black Activa and leaving with him. When we went to Chandak Provisions, Ayush Bhaiya was standing there. Kush greeted him".
Complainant Prashant Kataria, his lawyer Advocate Rajendra Daga, special public prosecutor Ujjwal Nikam, lawyer for the accuased Advocate Ambrish Sonak and Advocate R. K. Tiwari were present.