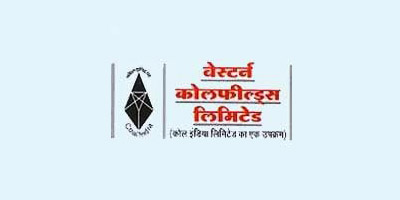 Nagpur News: Struggling to enhance coal output in view of closure of three mines namely Nandan-II Underground, Damua Underground and Nandan-I underground and looming threat of transfer of workers from three mines to outside Pench- Kanhan Coalfields, Western Coalfields Limited, a Miniratna Subsidiary of Coal India Limited, received a shot in arm with the Government announcing the allocation of Dhou North coal mine having Washery Grade, Coal Reserve of 2.074 million tonnes, capable of producing 360000 tonnes per year and absorb about 340 persons in mining operations in Chhindwara District. The company will get more coal output, whereas the employees of nearby closing mine will get a new lease of life.
WCL Chairman cum Managing Director, Sri D C Garg was trying from pillar to post. He has written several letters to Ministry of Coal and Ministry of Environment and Forest, New Delhi. But, it was Shri Kamal Nath, Hon'ble Union Minister for Urban Development and Parliament Affairs, who represents Chhindwara in Parliament, came to rescue and pursued the matter relentlessly with Ministry of Environment and Forest, National Tiger Corridor Authority, ensured the expeditious inspection of Director General Forests in January 2013 to assess the ground reality of probability of man animal conflict at Harradol, Dhau North and Dhanwa coal block area. Finally, the issue was deliberated in Forest Advisory Committee meeting held on 17-09-2012 wherein it was agreed to permit underground mining in these blocks.
The Ministry of Environment and Forest has recommended mining in Dhau North Coal block within the migratory corridor between Pench and Satpuda Tiger reserves identified by MoEF subject to the condition that underground mining will be allowed only if it is allotted to WCL (CIL) for working through existing inclines of Nandan II mine. Sri Kamalnath, Hon'ble Union Minister for Urban Development and Parliament Affairs, pursued the matter with Ministry of Coal in the interest of development activity in the region. The Coal Block was finally allotted to WCL/ CIL.
WCL management has commenced the activities for expeditious opening of the mine. An application for lease renewal is in process with the Govt. of Madhya Pradesh and the mine can presently work against the mining right under the provisions of deemed lease under section 24-A(6) of MCR 1960. Allotment letter dated 2nd July' 13 from Ministry of Coal requires that all statutory clearances from the respective Ministries, departments and agencies of the Central and State Governments, as may be required under prevalent law, shall be obtained before mining is undertaken.
As preparatory activity, WCL intends to dewater, clear and clean galleries in Nandan –II underground mine and support roof, wherefrom drivage in the new coal block will commence. Total 1488781 gallon of water is accumulated at the site. It is expected that the dewatering operation will be completed within a month.
Sri D C Garg Chairman cum MD Western Coalfields Limited has expressed his thanks to Sri Kamal Nath, Hon'ble Union Minister for Urban Development and Parliament Affairs, Sri Sriprakash Jaiswal, Hon'ble Union Minister of Coal and Sri S K Srivastava Secretary Coal for timely help to WCL.
The coal block to WCL is being considered as a gift to the mining town, which looks forward for further development.