NMC-OCW to reschedule water supply in morning hours at 7.30 am to 9 am from Jan 18

Nagpur:
Good news for residents of Lakadganj zone. Nagpur Municipal Corporation & Orange City Water (OCW) that is operating and maintaining existing water supply system of city has recently commissioned newly built Pardi I & Pardi II ESR have and have planned to reschedule water supply to residents during morning hours from 7.30 am to 9 am.
From, January 18 (Monday) onwards areas like
Paradi -I ESR : Khatikpura, Kostipura, Mahajan Pura, Viola Bhava Nagar, Buddhapura,Udia Mohhala ,Matankpura, Upre Mohhala, Dinbandu Nagar, Gajanan Mandir Parisar, Deep Nagar, Thavkarwadi, Sadguru Nagar, Hhanuman Nagar, Khadan area, Dablewadi, Bhujade lay Out, Sarai Mohhala. PARDI –II: Ashok Nagar, Jhansi Rani Chowk, Maukarwadi, Balaji nagar, Sharda chowk, Mankarwadi, Bhawani Nagar, Gangabag, Renuka Nagar, Ghatate nagar, shiv Nagar, Ram Mandir parisar, Shani Mandir parisar, Punapur gaon, Bharatwada gaon, Bholeshwar society, Talpura chowk, will receive water in morning hours from 7.30 am to 9 am.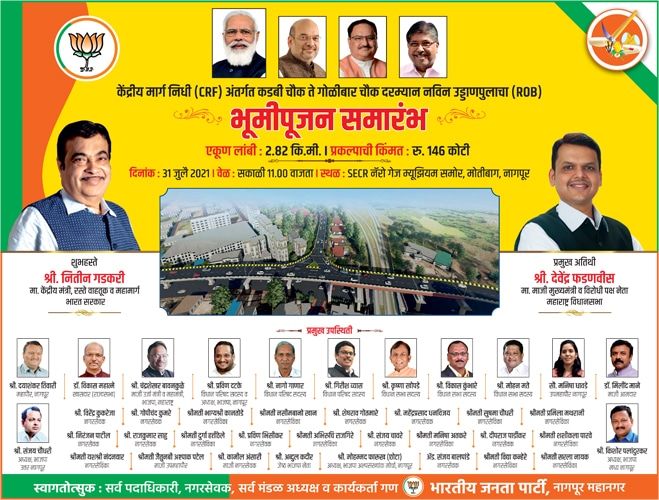 Earlier, these areas use to receive water supply in evening hours from 5.30 pm to 7 pm from Subhan Nagar ESR.
Citizens can get any information regarding water supply and only registered consumers can lodge complaints at OCW Toll Free Number: 1800-266-9899