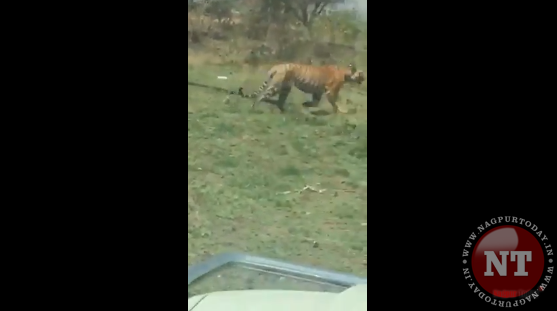 Nagpur: People around Sawangi-Deoli village were filled with anxiety and fear when they spotted a full-grown tiger moving into the field on Deoli-Borgaon Road in Hingna forest range on Tuesday. As the word spread, the villagers crowded at the spot with a curiosity to sight the big cat.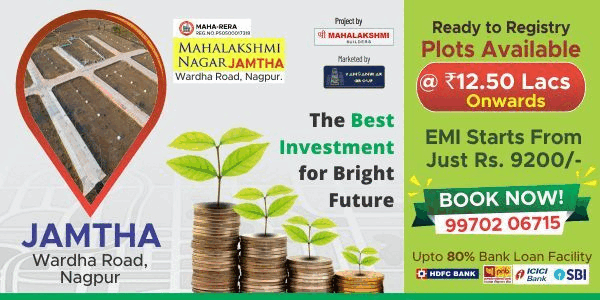 It is reported that two women working in the agriculture field belonging to Purushottam Gotmare, former Sarpanch, saw the tiger in the morning and ran for life. They informed villagers about presence of the tiger in the field, who in turn informed Hingna Police Station. Cops arrived at the spot and started managing the crowd.
Similarly, forestmen, led by AS Ninawe, Range Forest Officer, Hingna, as well rescue team also reached the spot to handle the delicatesituation. While police were controlling the mob, forestmen started diverting the beast towards jungle side, informed Arun Narkhede, social activist. The forestmen and people shouted and adopted other measures to divert the carnivore.
The wild animal that was moving in banana farm ran towards jungle area twice but again came back to the field when disturbed by shouting on way. The tiger has kept a kill of wild boar in the farm but not consumed it so far, informed Ninawe. The police and forestmen made every effort for driving the tiger but in vain.
Forestmen then decided to suspend the operation in the evening and continue it on Wednesday morning. Meanwhile, a team of 20 forestmen and members of the rescue team has been deployed at the spot for vigil on the beast throughout the night. It may be mentioned here that a leopard had entered in the bathroom of a house belonging to Parag Bawaskar in Isasani, Police Nagpur, Digdoh-Devi, near Lata Mangeshkar Hospital in the same Hingna range on April 15, creating panic among the citizens. Forestmen rescued the animal after six hours of the operation.
Watch Video :